Sanjay Dutt's wife Manyata undergoes tumour treatment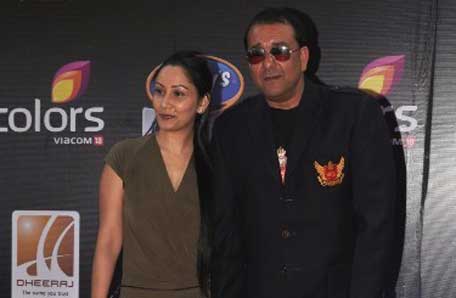 Bollywood actor Sanjay Dutt's wife Manyata has been hospitalised in Mumbai on Tuesday night following a lung infection, and underwent a two-hour procedure on Wednesday afternoon to remove water from her lungs.
She has been diagnosed with liver tumour and will now undergo treatment.
If necessary Manyata may have to undergo surgery.
Manyata Dutt is quite unwell but doctors have refused to divulge details on Manyata's request.
A few weeks ago, doctors had revealed that Manyata had two health problems-cardiovascular disease and a tumour in her liver.
It is important to note that all liver tumours are not cancerous.
Some years ago, she had visited doctors due to breathlessness and irregular heartbeat. Her stress test indicated heart disease, needing medication.
In the past few months, though, sources close to the family indicated that her breathlessness had increased, prompting doctors to put her through an ultrasound scan.
The scan, which was done just before her husband was granted parole, showed a tumour in the liver.
Sanjay Dutt, who is serving jail term, has been released on Dec 21 after he applied for a month's parole to take care of his sick wife.
Sanjay, 54, was sent to jail to serve the remaining 42 months of his five-year sentence for illegal possession of arms during the 1993 Mumbai serial blasts.
He can seek an extension in case his wife's health does not stabilize by then, said a lawyer.
Follow Emirates 24|7 on Google News.