Saudi singer Mohammed Abdo marries a French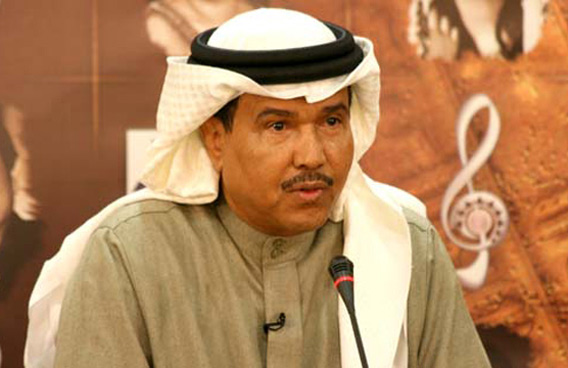 Saudi Arabia's most popular singer Mohammed Abdo has married a French woman of Algerian origin in Paris where he is still recovering from a stroke, his daughter was reported on Tuesday as saying.
Noura said the new wife is in her 30s, denying what she described as press rumors that the woman is around 20 years old.
"My father disclosed his new marriage after having an operation at the hospital in Paris…he is still recuperating in Paris and his condition has improved and is stabilizing," she told the Saudi daily Sabq.
She did not identify the new wife but said she is French of Algerian origin, adding that her father decided to remarry following his separation from his first Saudi wife, Umm Abdul Rahman, nearly 11 years ago.
Noura also denied press reports that her father has decided to quit singing, saying that he was just advised by doctors to take rest for the time being.
"My father will not get on the stage and sing now according to doctors' advice…but he has not given up singing…he loves art and will never quit it."
Abdo was flown to France early this year after suffering from a stroke. He was discharged from hospital two months ago after spending several weeks, during which he had a heart surgery. Doctors have said his condition was improving.
Abdo, dubbed the "artist of Arabs", was born in the southern province of Aseer on June 12, 1949. He became an orphan at the age of three when his father died. He spent his childhood in the western Red Sea port of Jeddah, where he received a diploma in the subject of "Maritime Industry" in a Saudi high school. He worked at a post office after his examination. He now has seven children.
Abdo became noticed for his singing voice in 1960, when he was 12 years old and sang in a radio programme called 'Baba Abba's'.
Follow Emirates 24|7 on Google News.