Scarlett Johansson and Romain Dauriac split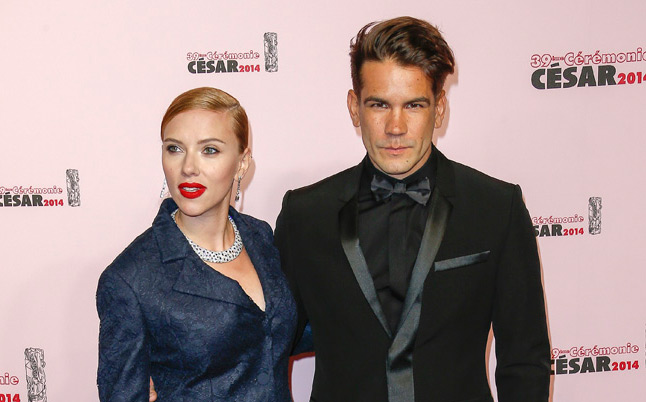 Scarlett Johannson and Romain Dauriac have split up after two years of marriage.
The 32-year-old actress - who has two-year-old daughter Rose with the French hunk - has called time on her relationship with the journalist after two years of marriage and the pair have reportedly been living apart since last summer.
A source told PEOPLE magazine: "They've been separated since the summer."
The 'Captain America: Civil War' star was spotted in Washington, D.C. on Saturday without her wedding band sparking speculation that they had separated.
An insider said that the pair - who first stared dating in October 2012 and married in 2014 - were not "equals" and that they could see it coming.
They said: "I've been expecting this for some time. Romain and Scarlett has never made sense to me. They aren't equals. There's always been something wrong with this picture."
Scarlett and Romain were last seen in public together in October 2016, when they attended the launch of their popcorn shop, Yummy Pop in Paris, France, where Scarlett said it was "a dream" to launch the gourmet brand with her family.
Speaking at the opening of the store, she said: "It has been a dream of mine and my family for several years to bring our favourite American snack to our favourite European City! I am so excited to introduce Yummy Pop, a labour of love and Epicurean enthusiasm. My hope is for Yummy Pop to become a Parisian snacking staple and a symbol of friendship between my two most beloved cities, Paris and New York."
Scarlett was previously married to 'Deadpool' star Ryan Reynolds from 2008 to 2010.
Follow Emirates 24|7 on Google News.