Seal: Me and Heidi are 'not getting divorced'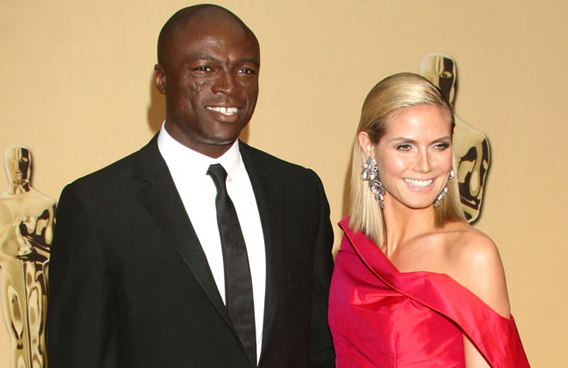 Seal says he and Heidi Klum are "not getting divorced".

The singer and the supermodel announced they had separated last weekend but Seal is refusing to accept their seven-year marriage is completely over yet just because they have "grown apart" at the moment.

During an appearance on 'Access Hollywood Live', host Billy Bush asked "is a reconciliation possible at all?"

Seal - who has continued to wear his wedding ring despite the break-up - replied: "There is nothing to reconcile. We haven't fallen out. We're not getting divorced. We're not even legally separated. We are separated. The reality of the situation is we have grown apart. And so ... is there a chance of us getting back together? Honestly, Billy, I don't know. I don't know the answer to that."

Since they announced their split, Heidi has been living at a Beverly Hills hotel without her four children - Leni, seven, Henry, six, Johan, five, and two-year-old Lou.

The 38-year-old German beauty has needed some time to herself, while Seal has been staying at the family's Los Angeles home with the kids.

An X17 Online photographer said: "Heidi has been by herself the past few days. Sometimes her assistant is around briefly, but it seems she really wanted some time to herself.

A statement released by the couple said: "While we have enjoyed seven very loving, loyal and happy years of marriage, after much soul-searching we have decided to separate.

"We have had the deepest respect for one another throughout our relationship and continue to love each other very much, but we have grown apart."
Follow Emirates 24|7 on Google News.