Sean Penn presses case for helping Haiti rebuild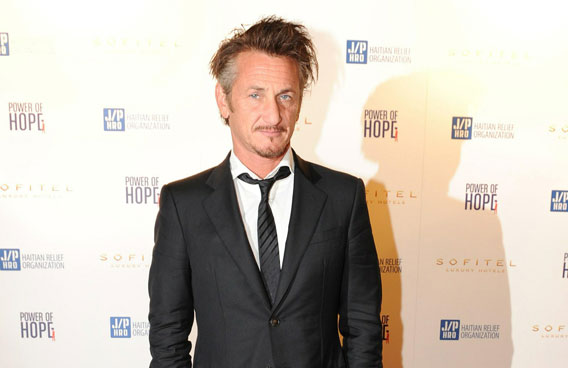 Oscar winner Sean Penn has returned to publicly pressing the case for the world's help in rebuilding Haiti from its devastating 2010 earthquake.
In recent days, the "Fair Game" actor has buried the hatchet with the Haitian-born rap star Wyclef Jean and traveled to Vienna, where he encouraged Austrian government and business officials to continue to aid Haiti.
Penn had previously criticized Jean, the US-based hip-hop artist who tried unsuccessfully to mount a campaign for president of Haiti after the earthquake. Penn said he was "suspicious" of Jean's run, and Jean had been a "non-presence" to those like Penn who were on the ground working in Haiti.
Jean reacted by accusing Penn of being on drugs.
But this past weekend in New York, Penn stood between Jean and Michel Martelly, another Haitian entertainer running for president of Haiti, and the actor put aside past differences.
"I am not here as a political advocate, but what I can tell you without any hesitation is that, as much as anybody, these two men beside me will lead the way if you support them," Penn said, in remarks caught on video.
The actor, who won his second Oscar in 2009 for playing the slain gay politician Harvey Milk, also said that the United States has an "opportunity" in Haiti to help people there "triumph against poverty."
Jean's run for president was derailed in August 2010, when Haiti's provisional electoral council ruled he was not eligible because he failed residency requirements.
Penn's aid group the J/P Haitian Relief Organization runs a camp for thousands of Haitians displaced by the earthquake, and also provides a medical mission and removes rubble.
On Tuesday, Penn was in Vienna where he met with Austrian Chancellor Werner Faymann and other officials, according to Austrian media reports.
He also told reporters that he had projects in Haiti he wanted to put forth, and would welcome any support Austrian officials could give those projects.
Penn emerged as one of the most vocal advocates for Haiti soon after the devastating January 2010 earthquake, which killed around a quarter of a million people and left more than one million homeless. The capital Port-au-Prince remains filled with rubble and wrecked buildings.
Follow Emirates 24|7 on Google News.