Selena Gomez 'never asked' The Weeknd for kidney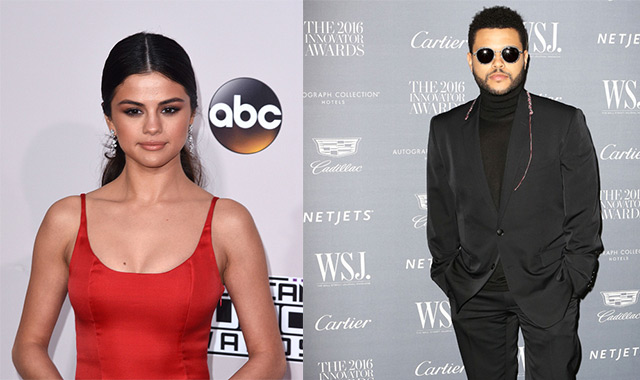 Selena Gomez would "never" have asked The Weeknd to donate a kidney to her, according to a source, despite speculation sparked in the rapper's recent music.
The 28-year-old singer - whose real name is Abel Tesfaye - sparked speculation last week when he released a song which seemed to suggest that he considered donating his kidney to his then-girlfriend Selena, when she underwent a life-saving transplant last year.
In Abel's track 'Call Out My Name', the star - who dated 25-year-old Selena from January to October last year - sings: "I almost cut a piece of myself for your life/ Guess I was just another pit stop/ Til you made up your mind/ You just wasted my time."
But now, a source has claimed the lyrics are an exaggeration, and that Selena - who was given the much needed organ by her friend Francia Raisa last summer - wouldn't have "even entertained the idea" of asking her new beau at the time to go through the procedure.
The insider said: "It's just a lyric and he knew it would strum up attention and that people would interpret it exactly as they have, but he was never actually going to donate his kidney to Selena.
"Sure, he was her boyfriend at the time, so it perhaps crossed his mind to get tested to see if he was a match - which is incredibly rare - but it never got anywhere close to actually happening.
"Selena would never, ever have asked him. She wouldn't have even wanted him to even entertain the idea! It was difficult enough for her to allow a lifelong friend to do it, but a new boyfriend? No way."
It has even been claimed their 10-month romance wasn't as "intense" as the 'Starboy' hitmaker has "made it seem" in his new music.
The source added to 'Entertainment Tonight': "To be honest, they were never as intense as he's making it seem. The Weeknd was always much more concerned with his career than his relationship. Selena leaned on friends and family during the surgery more than anyone."
Follow Emirates 24|7 on Google News.