Shah Rukh Khan first snubs Saina Nehwal then sings for forgiveness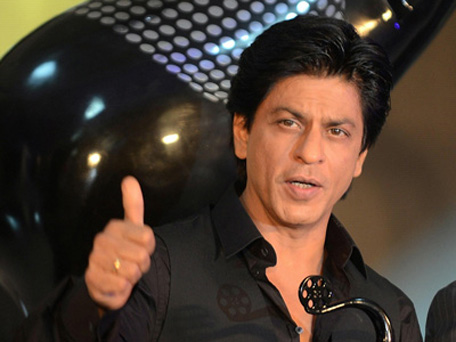 Bollywood actor Shah Rukh Khan launched a new collection of ladies' watches by Tag Heuer, Link Lady.

The launch evening also celebrated the power of women by felicitating four Indian women achievers, who have excelled and contributed tremendously to their respective fields.

Among the four ladies was Olympic Bronze medalist Saina Nehwal who was awarded for excellence in the field of sports.

But the 47 year old, debonair Shah Rukh had added a twist in the tale.

When Saina Nehwal came to the stage Khan remembered how a few years ago when Saina was an upcoming playerand Indian badminton legend Prakash Padukone had requested SRK to sponsor Saina's career.

Shah Rukh had refused Padukone then saying he had already burnt his fingers after buying an Indian Premier League Team, Kolkata Knight Riders.

After few distressing years with KKR, Shah Rukh did not want to associate with any other sports.

But Saina now having won an Olympic medal and holding second position in world badminton ranking; a sheepish Shah Rukh apologised profusely to Saina for not helping her at the start of her career.

He sang a song to cajole her during a function and went down on his knees.

Gracious Saina too expressed her awe for the star and how she always wanted to meet him in person.

The evening started with aerial and ground ballet performances, followed by the unveiling of the watch collection by Khan and TAG Heuer president and CEO, Jean-Christophe Babin.
ALSO READ:
Ad War: Salman Khan goes down to Hrithik Roshan
Rani Chopra? Is Rani Mukherji married to Aditya Chopra...
After Salman, Katrina gets into some action with Hrithik Roshan
Follow Emirates 24|7 on Google News.