Shah Rukh Khan's blast from the past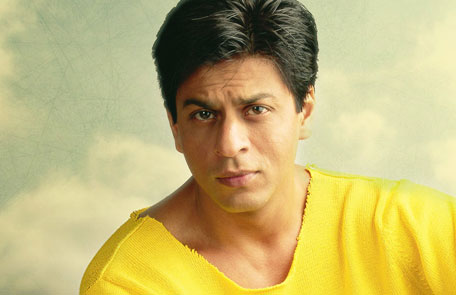 As Shah Rukh Khan lends his support to a documentary on preserving magnum opus 'Mughal-E-Azam', he is overwhelmed by the need to conserve our filmographic past.
"This documentary is a tribute to the ace filmmaker K Asif saab. His family members have taken the trouble of preserving this classic film and I have done my bit by lending my support to 'Mughal-E-Azam'," says Shah Rukh. The star believes it is an important task. "It becomes very difficult to preserve such classics but we need to do so from time to time. I can understand how great an effort it must have been for the family to recreate 'MEA' in colour," he adds. The documentary aims not at monetary gain, but to showcase the efforts associated with redoing 'Mughal-E-Azam', and to keep the memory of the film alive.
Shah Rukh appeals filmmakers to come forward with more such efforts. "Personally, I hope to and I also request others to make such documentaries so that we can preserve more classic films, which will otherwise die out for the lack of funds. We are now in the digital age and we have the ability to preserve them. 'Mughal-E-Azam' is the mother of all films and such iconic classics cannot be remade," says Shah Rukh as he adds, "The documentary was not made as a piece of art but as an inspiration to people in showbiz about the need to preserve classics which are part of our own history."
Shah Rukh Khan reveals family secret
Despite remakes being the flavour of the day, Shah Rukh believes classics are best left loved in their original state. "Remaking classics is not the answer," he admits. A film like 'Mughal-E-Azam' can never be remade, he says. "This film is the mother of all films and a mother is always original – one cannot remake a mother. Whenever I am tired, or I fail in my mission or face obstacles coming my way, I watch these films to refresh me," pointing out that though many movies made with a similar theme have achieved success, yet, 'Mughal-E-Azam' still remains the epitome of Indian cinema. "Some movies cannot be touched and this is one of them.
The originality, passion of the filmmaker is so much evident in 'Mughal-E-Azam', that it cannot be recreated during a remake," says Shah Rukh.
The film, he says, inspires him as a producer, "Whenever I am confronted with hurdles as a producer, I think of 'MEA', which experienced several obstacles but was made without compromising on the passion of filmmaking." Amongst his favourite dialogues in the film include Emperor Akbar's "Salim tumhe marne nahi dega aur Anarkali, hum tumhe jeene nahi denge" while his favourite number is, 'Jab Pyaar Kiya To Darna Kya'.
Ask him if he ever sang this number for Gauri and he blushes, "No, I did not sing this number for Gauri – she was too small then."
Beyond remakes and into the sequel of a remake himself, Shah Rukh sports his new-look long hair for 'Don 2'. "I admire women for carrying off long hair so gracefully. For me, this is really painful. I am waiting for the shooting to end," he says. On a lighter note he adds, "I really give 100 percent to women who keep such long hair and how they maintain it. I toh am fed up keeping this length. It is really very difficult to maintain it."
The subject leads him to discuss the women he looks up to, and he adds, "I respect women a lot. I respect my mother the most. She worked like a soldier for the family. She did her duties even without asking for the returns." His mother was a great fan of 'Mughal-E-Azam' herself. "When I was young, my mother, who was a great fan of Dilip Kumar, used to often put her hand on my head and say I look like Dilip Kumar. I didn't know him then, but I used to watch his films. I had watched 'Mughal-E-Azam' then but never understood the film. Now I realise what a great film it was," he says.
The film has even more memories for the superstar. Not many know that Shah Rukh's father was a part of 'Mughal-E-Azam'. "My father was chosen because he was a pathan. I revered Dilip Kumar, but I never imagined I would ever meet him. When I became an actor and went to meet him the first time, he said that I remind him of his childhood. Every time I meet Dilip saab and Sairaji I get tears in my eyes. They are such great personalities," says King Khan.
Would he ever compare his films to 'Mughal-E-Azam'? "I am too small an actor to compare my films with such legendary filmmakers and actors but yes, 'Dilwale Dulhania Le Jayenge' can be added to their lineage," he says. But why a film like 'Mughal-E-Azam' outshines any other, he says, is, "The attraction and the beauty that remained intact even after five decades. We still watch the movie in awe and admiration, and this has to be passed on to generation after generation."
Follow Emirates 24|7 on Google News.