Shah Rukh Khan's plate full; no time for Farhan Akhtar in 2015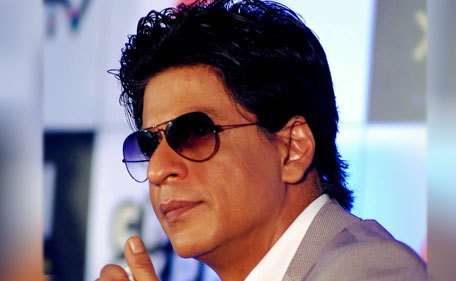 Shah Rukh Khan is pretty busy in 2015 and after he has signed up a TV show and to promote a new TV channel, he has decided to postpone the film for Farhan Akhtar called 'Raees'.
The film as such has been in the controversial news space for several changes in the star cast.
Directed by Rahul Dholakia, the film will have Nawazuddin Siddiqui alongside SRK, but now he has decided to make way for the TV show.
Also his earlier commitment to Rohit Shetty after 'Chennai Express' will take off soon after the release of his film for Yash Raj Films and Maneesh Sharma called 'Fan'.
"I will be very happy if we can do Rohit's film and release it this year. But it is not starting before the month of March and I am producing the film under Red Chillies. Rohit is normally pretty quick with making his films and I am happy because I am producing it. 'Raees' will have to go to 2016," he adds.
There is a buzz in the market that the untitled film with Shetty may in fact Kajol in a possible reunion with the actress in a lead role, after 'My Name Is Khan'.
Kajol has earlier refused to work in films with Chandan Arora, Ram Madhvani and her husband Ajay Devgn's comeback film as a director.
Rohit's film is slated to be about two brothers and Varun Dhawan's name is being tossed up as a possible option for the role.
SRK however says that the official announcement will actually reveal who it is.
"Till date, only I have been confirmed and we should lock in a couple more actors within a week," informs Shah Rukh Khan.
Apart from 'Fan' and in Rohit Shetty's film, SRK's priority will host a game show this year on a new TV channel. SRK wants to do television, but of a different kind.
"I would like to do a thriller, something that is very thrilling. It could be in the detective space like how a 'Karamchand' used to be in those days," says Khan.
"I do not want to do the saas bahu (mother-in-law, daughter-in-law) dramas. I have a problem working in historical too," he quips.
And despite keeping such a busy schedule, Shah Rukh does manage to give time to his family.
"I am so busy with work, that if I ever manage to get time I try and spend it with my kids. One is studying abroad and the one is growing up fast and the third one is very sweet. Even if I manage to get a couple of hours, I run home to be with them. What I look forward is spending more time with them," he says.
A major reason for SRK going home soonest is his one and a half year old toddler son AbRam who has started calling his father by his name.
"Everyone in the house is attracted towards him and is looking at him constantly to see what he does. Every little thing he does or says is so sweet. He calls me papa and he also called me Shah Rukh. It is so sweet," Khan trails off.
Follow Emirates 24|7 on Google News.