Shah Rukh Khan wins hearts in Dubai visiting sick children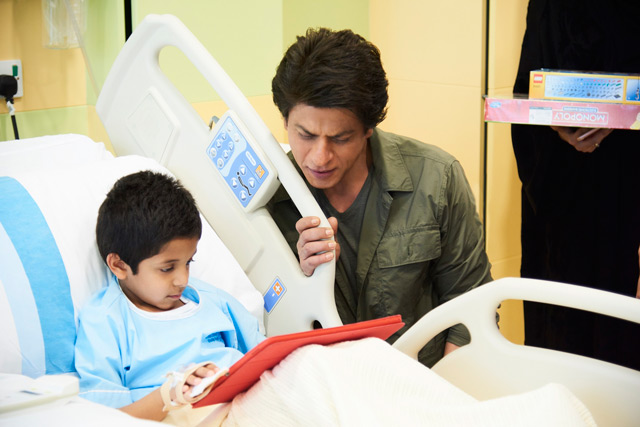 Yes, you read that right. Superstar Shah Rukh Khan has won over young fans and several more hearts in the process as he paid a surprise visit at Al Jalila Children's Specialty Hospital in Dubai on Sunday.
The Bollywood flew down to Dubai over the weekend to shoot for the second installment to the award-winning #BeMyGuest film, which is part of a promotional campaign run by Dubai Tourism.
The 'Raees' actor toured the hospital and spent time meeting some of its young inpatients and enquiring about their well-being.
Dubai-based fans of Khan have been eager to catch a sighting of their favourite actor who has been filming across the emirate.
The original #BeMyGuest film has so far garnered 45 million views across multiple social media channels as well as 65 million engagements from around the world.
It also reached the third spot on YouTube's worldwide trending list within 48 hours of its launch, becoming one of the top 10 most viewed videos on the website globally in December.
Follow Emirates 24|7 on Google News.