Sheen disease 'dangerous as cancer'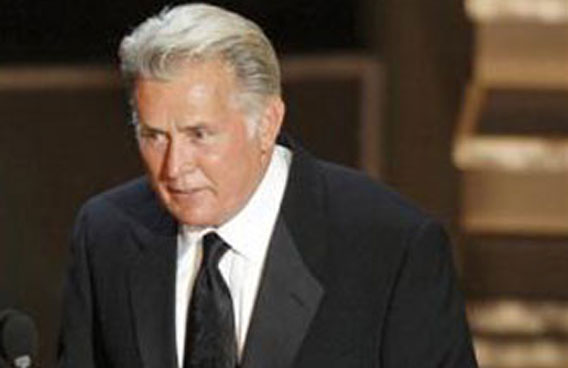 Hollywood star Martin Sheen has described his troubled son Charlie's struggle with addiction as a disease "as dangerous as cancer".
In an interview for Desert Island Discs, he said the actor's ongoing battles with his demons amounted to a "rollercoaster ride".
Charlie's career has been in meltdown in recent weeks, with his increasingly erratic behaviour and rambling public appearances turning into a global soap opera. He was axed from his lucrative role in hit TV show Two And A Half Men last month as things came to a head.
In the interview being broadcast on BBC Radio 4, Sheen Senior said it was something his family had to confront each day.
"Charlie is dealing with the most profound problems and addiction - there's no secret, his behaviour has been an example of that," he said.
"So if he had cancer, how would we deal with him? Well, he has another disease and it's equally as dangerous as cancer. And so we lift him up, we pray for him and be present (for) him and try to lead him as much as we can.
"But he's an adult and he needs a lot of help on a lot of different levels," added the former West Wing star.
The 70-year-old, whose film roles have included Apocalypse Now and Badlands, continued: "You know, he's been out there on his own for a very long time and as a family, you know, well, you never get used to it.
"It's a rollercoaster ride that's been going on for some time. So we deal with it, every day."
Sheen Senior has had his own battles with drink and has been a member of Alcoholics Anonymous since the mid-1980s, turning his life around as he embraced Catholicism.
Follow Emirates 24|7 on Google News.