Sheen: He's ready to work on 'Two and a Half Men'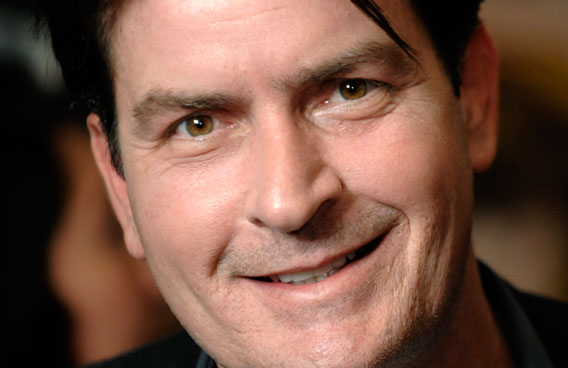 Charlie Sheen is off work from "Two and a Half Men" but still making jokes, including about when his top-rated sitcom might resume production.
The CBS series went on hiatus last month after Sheen was briefly hospitalized following an emergency call in which a neighbor said the actor was intoxicated and in pain.
In an interview on "The Dan Patrick Show," which airs in syndication on radio and on satellite TV provider DirecTV, Sheen said he was prepared to get back on the set but those in charge of the series weren't.
"They said, 'You get ready and we'll get ready.' And I got ready and went back and nobody's there," he said. "I'm here and I'm ready. They're not. Bring it, you know?"
Sheen said he tends to "unravel pretty quickly," so suggested producers should put him to work now.
Asked about when shooting would resume, he joked, "I believe August of 2014 at this pace. I don't know, it's supposed to be like the 28th or the 29th. That's what it is! It's the 29th in a non-leap year."
A spokesman for Sheen said previously he hoped to return to work by the end of February.
CBS and producer Warner Bros. Television declined comment on when production might resume on the Monday night sitcom that has filmed only 16 of the season's planned 24 episodes. The network and studio have expressed concern for the actor's well-being.
In the interview with former ESPN anchor Patrick, Sheen acknowledged that he's had "some problems lately" and said staying away from crack cocaine is good advice unless a person can "manage it socially."
Asked if he could, Sheen replied, "Yeah, yeah, but that kinda blew up in my face ... like an exploding crack pipe."
He said he is sober now.
Sheen's publicist, Stan Rosenfield, initially cited the actor's history of hernia problems when Sheen was hospitalized. He later said his client went into rehab, but he did not say why.
Last week, a judge finalized Sheen's divorce from Brooke Mueller Sheen. The judgment followed several tumultuous months for the actor, including a New York hospitalization that came after he was taken by police from a room at a luxury New York hotel that was left in shambles.
Sheen signed a new two-year contract at the end of last season that makes him one of the highest-paid actors on prime-time television.
Follow Emirates 24|7 on Google News.