Shocking: Movie director misbehaves, gestures rudely in public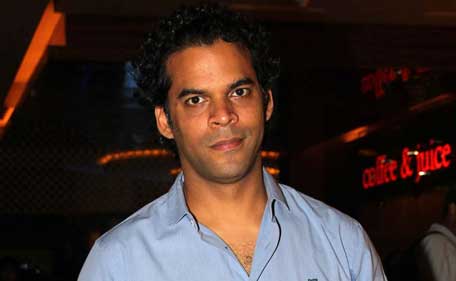 Indian filmmaker Vikramaditya Motwane's planned project 'Bhavesh Joshi' got shelved and this has reportedly disturbed the director - so much so that he took out his angst on media persons in a press conference.
The 'Lootera' director along with musician Bappi Lahiri was present at the music launch of 'Hunterrr'.
According to a report in Pinkvilla, Motwane recently lashed out at the media when asked about recent elections held in Delhi.
His reaction caught everyone by surprise as the question was addressed to Bappi Lahiri who was ready to address it.
If reports are to be believed, when a journalist asked Bappi about his views on recent Delhi elections, Vikramaditya asked the organizers to snatch away the mike from the journalist.
He shouted at the organisers to take away the mike, after some urging by Motwane, the publicists took away the mike from the electronic media scribe.
Not wanting to let go of the question, another female journalist asked Bappi the same question.
As Bappi Lahiri prepared to answer, the director again interrupted and looked at the journalist, gesticulated that he would hit her by throwing his mike at her.
Offended by this gesture, the journalist got up from her seat and warned Motwane to never repeat the action.
This put the director on the back foot and he kept to himself for the rest of the presscon.
Also see: Movie Listings in UAE
Follow Emirates 24|7 on Google News.