Sir Elton John announces final tour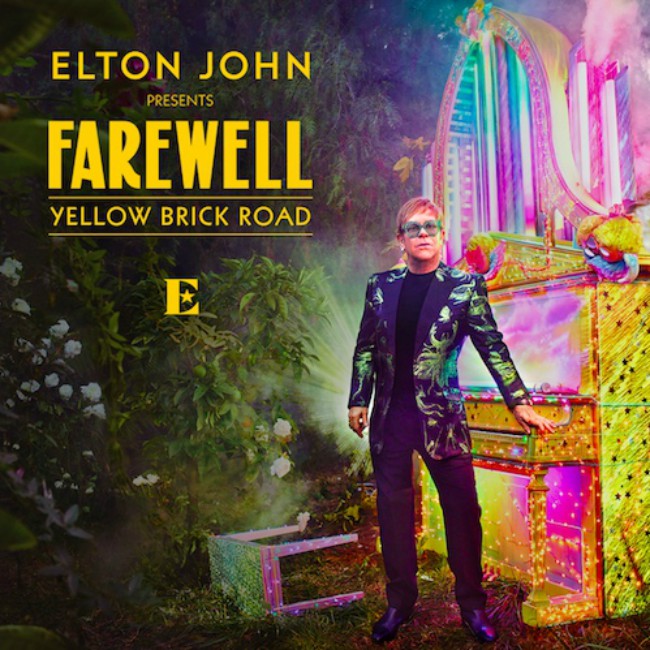 Sir Elton John has announced a three-year 'Farewell Yellow Brick Road' world tour to mark his retirement from touring.
The 70-year-old music icon is set to step back from live performances in 2021, but not before he embarks on a lengthy world tour which will see him perform over 300 shows across the globe throughout the next three years.
Elton announced the news on Wednesday during a press Q&A session with exclusive VR180 live stream supported by YouTube at Gotham Hall, New York City.
He said: "Performing live fuels me and I'm ecstatic and humbled to continue to play to audiences across the globe. I plan to bring the passion and creativity that has entertained my fans for decades to my final tour. After the tour finishes, I'm very much looking forward to closing off that chapter of my life by saying farewell to life on the road. I need to dedicate more time to raising my children."
The 'Farewell Yellow Brick Road' Global Tour starts in the US on September 8 2018, before travelling to Europe in April 2019, Asia in November 2019, Australasia in December 2019 and into 2020, South America in March 2020, returning to Europe and the UK late 2020 and finishing back in North America in 2021.
The final shows mark the end of an expansive career for the 'Tiny Dancer' hitmaker, who has spend half a century on the road, and the new stage production will take his fans on a musical and highly visual journey spanning a 50-year career of hits.
Fans of the 'Rocket Man' singer need not be too disheartened by his retirement from touring, however, as he insists he will spend his days continuing to be "creative" by "writing a lot".
Speaking about what he will do after he retires from touring, he said: "I'm always going to be creative, I'm always going to be interested in creative stuff, and you know, I think after this tour is finished, I'll take a few years off and see what's going to happen. But creatively, I will be doing writing a lot, and who knows what's going to happen. If you let things happen for you, that's the magic of life. I will be creative, hopefully, up until the day I die."
Tickets for the initial round of North American shows will go on sale on February 2, with other regions staggering their ticket sales dates across the next three years.
Fans can register their interest at EltonJohn.com, to receive updates when additional shows are announced and on sale around the world.
Follow Emirates 24|7 on Google News.