Solange Knowles: Beyonce was the 'most patient' sister ever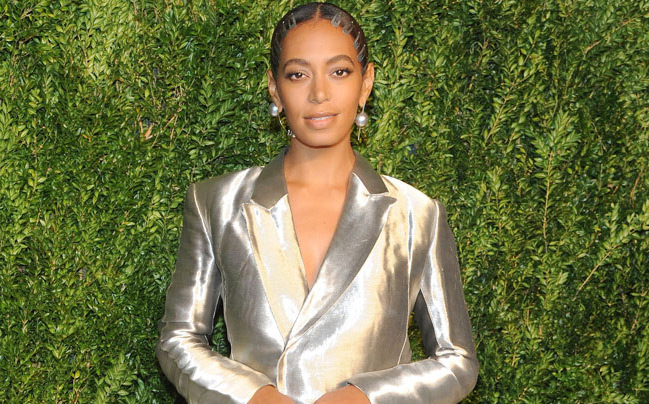 Solange Knowles says her older sister Beyonce was the "most patient, loving, wonderful sister ever" when they were growing up.
The 'Cranes in the Sky' singer has gushed about the 'XO' hitmaker for doing a "kickass job" as a big sister.
Asked by Beyonce how she did as a big sister, she said: "You did a kickass job. You were the most patient, loving, wonderful sister ever. In the 30 years that we've been together, I think we've only really, like, butted heads ... we can count on one hand."
In response, Beyonce added: "I was expecting something funny, but I'll take it. Thank you."
And the 30-year-old star also opened up about how she has learned from Beyonce not to get swept up in people's misconceptions of being a strong woman.
Being interviewed by her sister for Interview magazine, Solange shared: "Oh my God, they're endless! One thing that I constantly have to fight against is not feeling arrogant when I say I wrote every lyric on this album. I still have not been able to say that. That's the first time I've actually ever said it, because of the challenges that we go through when we celebrate our work and our achievements ... It's something I've learned so much about from you, getting to be in control of your own narrative.
"And, at this point, it should be an expectation, not something that you're asking permission for. I feel like I'm getting closer to that, not taking on all the baggage when I have to just stand up for myself and say, 'No, I'm uncomfortable with that.' And I really appreciate you and mom being examples of that, being able to speak about our achievements, these things that deserve to be celebrated, without feeling bashful about it."
Follow Emirates 24|7 on Google News.