Star beauty: Lily James' hair secret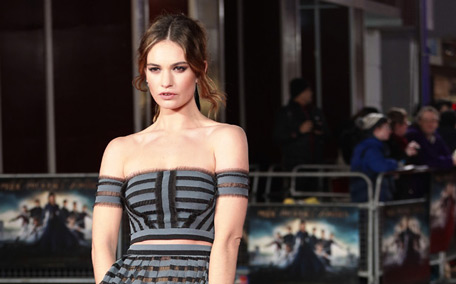 Lily James says she washes her hair in Moroccan oil because it is so dry.
The 'Pride and Prejudice and Zombies' actress admitted that dyeing her hair has caused it to dry out so she looks after her tresses with Moroccan oil and a tangle teaser.
She told Us Weekly: "My hair is dry because I've dyed it 10 billion times. I wash it in Moroccan oil and it's dry again in 10 minutes. And I need to have my tangle teaser on hand."
Lily also revealed that she likes to carry a pair of flip flops in her bag in case her feet get too hot.
She said: "I carry Havaianas flip-flops for when my feet get hot. I should bring them to events because my feet always ache and I want to take off my heels! I'm that girl."
And Lily also can't go anywhere without her stylish Dior glasses.
She said: "I wear Dior glasses. I hate when I go to the theater without them because when they're on, everything goes into high definition."
Follow Emirates 24|7 on Google News.