Steven Tyler fell in love at first tie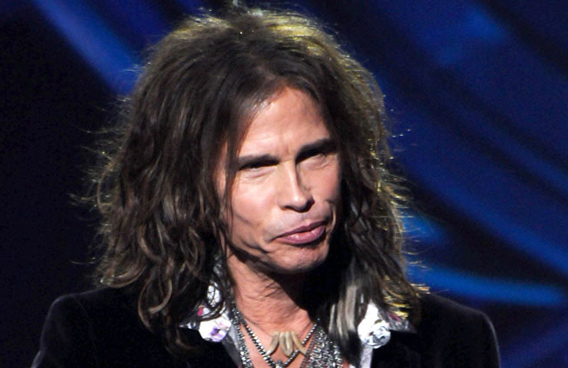 Steven Tyler fell in love with his fiancee when she tied him to a bed with her hairband.

The Aerosmith frontman - who had been dating Erin Brady for five years before proposing over the Christmas period - admitted he was under the impression Erin was "really old-fashioned" until she used the hair accessory as a bedroom aid.

Recalling their first meeting, he said: "She had on this hair band on around her head. She looked really old-fashioned, so I took her back in the room and she tied me up with it and I thought, 'I'm marrying this girl'."

The 'American Idol' judge - who has been sober for two years after battling addictions to drugs and alcohol - also opened up about his former troubles, admitting he has to "wish and hope" that he can continue to battle his demons.

He added on 'The Ellen DeGeneres Show': "I can't get back into that world. I can stay high on stage and stay high. I just keep with my programme, wish and hope."

Steven - who has been married twice before - has previously admitted he is "ashamed" of the way he treated his former wives.

The 63-year-old rocker recently said: "For all the divorces I've had, I hurt those girls deeply, and there was some behaviour that I'm ashamed of and I shouldn't have done. I don't want to hurt anybody again."
Follow Emirates 24|7 on Google News.