Superstar beauty secrets: Lady Gaga's eyebrows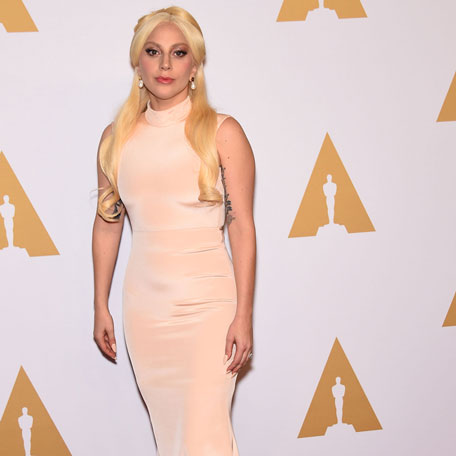 Lady Gaga has revealed she bleaches her eyebrows "every day" as it makes them more "versatile".
The 'Til It Happens To You' hitmaker has revealed the strict beauty routine she sticks to, which keeps her brows looking famously.
She told Vogue magazine: "I bleach my eyebrows every day - I like to keep them light. They're more versatile for a beauty look. You can draw [your eyebrows] any way you want when they're bleached."
And whilst Lady Gaga has a wealth of beauty tips, she previously insisted she would never release her own clothing collection because she has too much "respect" for fashion designers.
She said: "The thing is, at the end of the day, I have a real respect for fashion designers. And it's the reason I don't have my own line and the reason I never will.
"If I ever do anything in fashion, it will always just be as a muse or as an aesthetic, creative. I like to be a part of helping artists find themselves and feel good about who they are. I would never for a second claim to be proficient in fashion design [just] because I know good looks.
"[One of the things] I've really learned from Brandon is that he's able to see in me this extremely kind of girlish, feminine side of myself that I don't naturally see because I'm more of an imaginative person, and I don't really identify one way or another with my fashion."
Follow Emirates 24|7 on Google News.