Sushant Singh Rajput and Kriti Sanon are back together?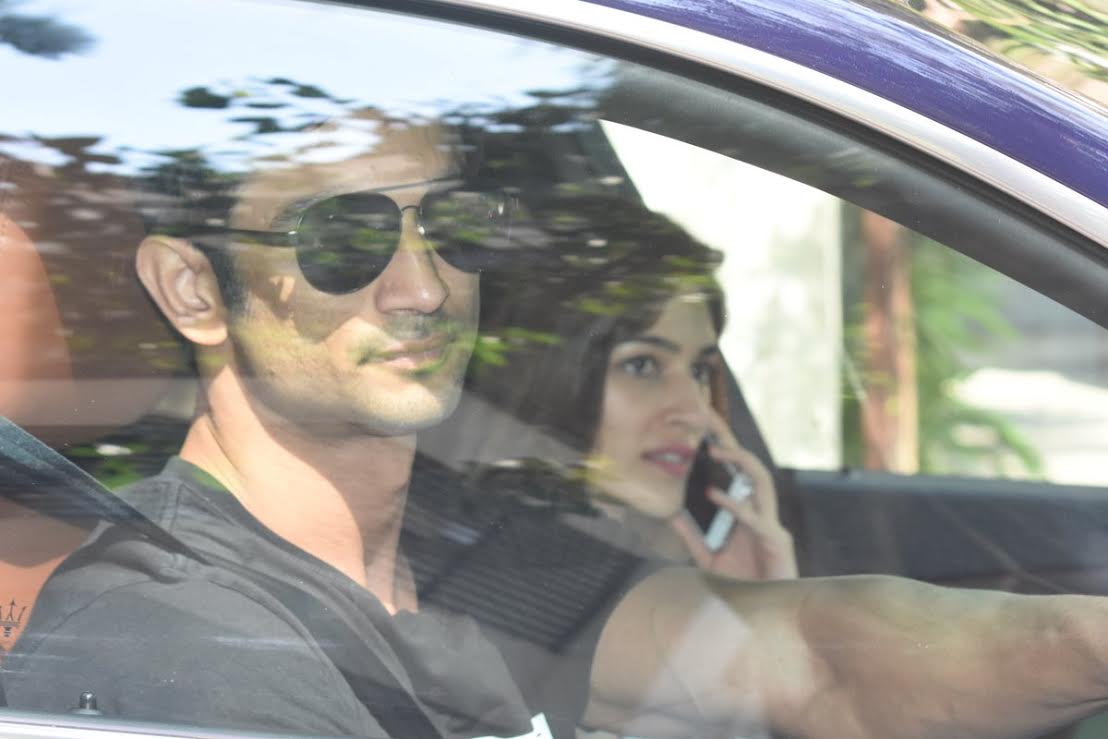 So that is what it seems.
Even as both these actors Sushant Singh Rajput of Dhoni fame and Kriti Sanon of Heropanti and Dilwale fame are not openly talking about this relationship, the Raabta lead pair whose love stories from the set has been more in the news rather than the actual film directed by Dinesh Vijan found themselves at the office of their director recently.
Not only did the two chitchat a lot, but interestingly they came into Vijan's office in Sushant's newly acquired car – a Maserati.
Then went into Vijan's office and had perhaps, what we presume is a discussion related to the film.
The Paparazzi then saw the two of them leave… but hello, this time it was in Kriti's car.
So is there anything more to this relationship than exchanging rides in each other's cars? Or did they do this to keep news of their romance alive for the paparazzi?
Follow Emirates 24|7 on Google News.