The Jacksons reportedly know 'exactly' who assaulted Paris Jackson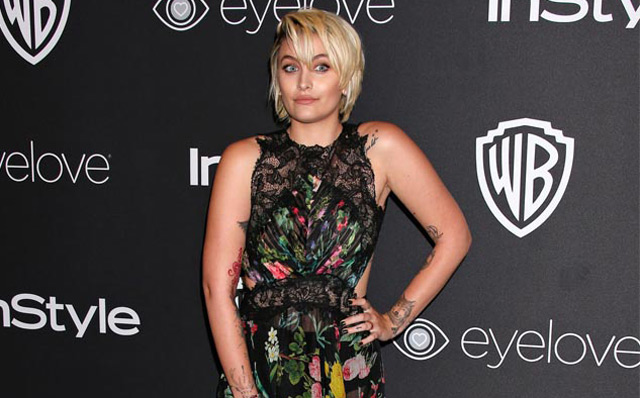 The Jackson family reportedly believe they know "exactly" who allegedly sexually assaulted Paris Jackson when she was just 14.
The 18-year-old aspiring actress recently opened up about the traumatic experience which allegedly saw her sexually assaulted by "a complete stranger", but sources now say Paris' family think they know the man in question and have "serious concerns" that other family members may be targeted as they believe he has "form for this type of behaviour".
A source told The Sun newspaper: "There is a belief among the family about exactly who this man is -- and serious concern it is an individual with form for this type of behaviour."
The news comes after Paris revealed the incident - which she had previously kept secret from her family and friends - in a candid interview earlier this month.
She said: "I don't wanna give too many details. But it was not a good experience at all, and it was really hard for me, and, at the time, I didn't tell anybody."
Paris - who, along with her two brothers Prince, 19, and Blanket, 14, was raised solely by her father Michael Jackson until his death from acute Propofol intoxication in June 2009 - also bravely admitted that her publicly known suicide attempt at 15 was not the only time she attempted to take her own life.
The pretty blonde slashed her wrist and took 20 Motrin pills and she says the suicide attempt was caused by drug addiction and depression - a mental health problem she shared with her King of Pop dad Michael - even being prescribed the same medication he took.
Paris - who was also self-harming during that period in her life - said: "It was just self-hatred, low self-esteem, thinking that I couldn't do anything right, not thinking I was worthy of living anymore ... It was just once that it became public."
Follow Emirates 24|7 on Google News.