The Oscars' 90th edition promises to be a cliffhanger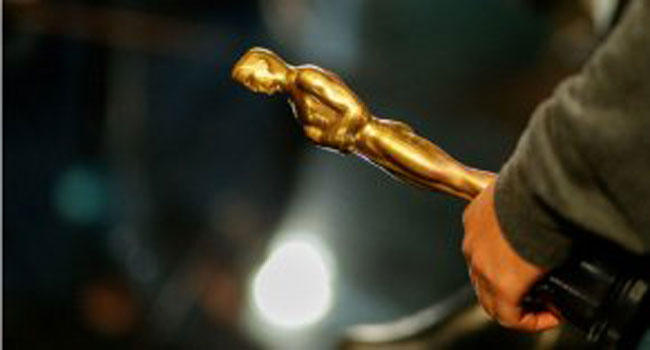 Hollywood is set for a real-life cliffhanger Sunday at the Oscars — the race for best picture is coming down to the wire to cap an awards season overshadowed by scandal over sexual misconduct in showbiz.
Dark crime comedy "Three Billboards Outside Ebbing, Missouri" has begun to pull away in late betting for the industry's biggest prize, but Oscarologists believe fairy tale romance "The Shape of Water" and socially-conscious horror movie "Get Out" will make it a photo finish.
"I don't remember a year with so much uncertainty. There are at least four strong possibilities to win," Variety's awards editor Tim Gray told AFP, adding Christopher Nolan's sweeping war epic "Dunkirk" to the mix.
"I'm guessing that 'The Shape of Water' will win, but that's just a guess."
The 90th Academy Awards hosted for the second straight year by late night funnyman Jimmy Kimmel will be beamed live around the world by ABC from Hollywood's Dolby Theatre.
The show caps a difficult few months during which the industry has declared war on the pervasive culture of sexual impropriety unearthed by the downfall of movie mogul and alleged serial sex attacker Harvey Weinstein.
With the #MeToo and Time's Up campaigns against sexual misconduct and gender inequality dominating the 2018 awards circuit, this year's Oscars gala is seen as an opportunity for Tinseltown to support female filmmaking.
Greta Gerwig is only the fifth woman in Oscars history to be nominated for best director, but faces tough competition from Guillermo Del Toro, the runaway favorite for "The Shape of Water."
There was also the first nod in history for a female cinematographer, Rachel Morrison, who shot Dee Rees's racial drama "Mudbound."
Avoiding another flub
The Time's Up initiative is not planning a coordinated protest on Sunday like the striking red carpet "blackout" at the Golden Globes.
But leaders of the movement told journalists there would be "a moment that's been carved out" during the ceremony.
"It's really important that you know that Time's Up is not about the red carpet," said powerhouse Hollywood producer Shonda Rhimes ("Grey's Anatomy," "Scandal").
"And those women you saw on the red carpet representing Time's Up are now off the red carpet working their butts off being activists."
In another nod to the women's movements, the Academy of Motion Picture Arts and Sciences has tapped past winners Jennifer Lawrence and Jodie Foster to present the best actress Oscar, according to Variety.
Traditionally, the previous year's best actor winner would present that statuette, but Casey Affleck, who triumphed in 2017 for "Manchester by the Sea," withdrew under a cloud of sexual harassment accusations he denies.
One political statement on the red carpet may come in bright orange some A-listers will reportedly wear orange US flag pins in a call for tougher gun control.
Organizers are looking to rebound after last year's flubbed announcement by Warren Beatty and Faye Dunaway of the best picture winner the trophy was initially given to "La La Land," when the actual winner was "Moonlight."
In a surprise turn of events, Beatty and Dunaway have been tapped to present the same prize this time around, according to The Hollywood Reporter, although the Academy did not respond to AFP's request for confirmation.
McDormand, Oldman in pole position
"The Shape of Water," a Cold War-set story of love between a mute cleaning woman and a mystery merman-like creature, tops the nominations with 13, although observers expect the spoils to be fairly evenly spread.
"Dunkirk" heads into Sunday's gala in second place with eight nods, while "Three Billboards" picked up seven.
Frances McDormand ("Three Billboards") and British veteran Gary Oldman ("Darkest Hour"), who have dominated the awards season, are expected to bag the lead acting statuettes.
Disney-Pixar's "Coco" seems a near-sure bet to pick up the award for best animated film.
And "A Fantastic Woman" a love story from Chilean director Sebastian Lelio with a much-praised star turn from transgender actress Daniela Vega is tipped to win best foreign-language film honors.
The intermittent weekend rain is expected to taper off in time for Sunday's ceremony, but temperatures will be a bit cool as around 3,400 guests descend on Hollywood Boulevard.
Follow Emirates 24|7 on Google News.