'The Unsociables': Life after graduation [video]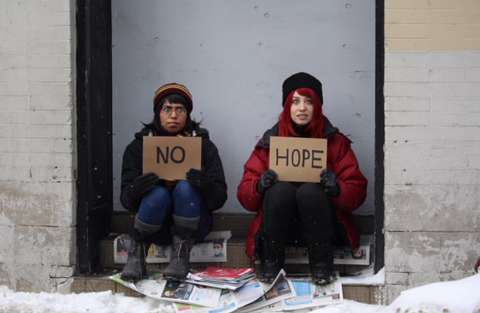 Ever wondered (or worried) about where you're going in life?
Well so have Divi Chand and Elizabeth Mayer. They worried so much that they decided to make 'The Unsociables', a comedic web series about life after graduation.
Divi has worked with Emirates 24|7 as an intern.
The series follows Reena and K, best friends who have recently graduated university with useless arts degrees, no job experience, and very few practical skills.
Their parents are giving them one year to find jobs, get independent, and make something of themselves – or else they lose their beloved downtown apartment, and go back home.
Divi and Elizabeth are also recent grads, and have slightly less useless degrees in Media and Communications. Chand produced and acted in the trailer as Reena; Mayer produced, wrote, directed and acted in the trailer as K.
The series was conceived in their final year of university, while they were wondering what life would be like after graduation.
They took their observations, fears, and (accurate) predictions, and turned them into a comedy, with the aim of enlightening the world to the concerns and frustrations that most graduates are facing, while providing comfort and laughter to those currently going through the same struggle.
In the end, everyone worries about where they're going in life - it's a universal struggle.
You can find the trailer here: https://youtu.be/VX5oCv7P8GA



Follow Emirates 24|7 on Google News.