Thomas Markle hung up on Prince Harry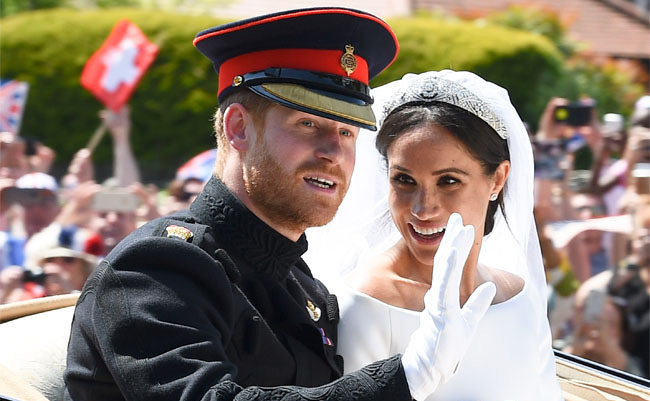 Thomas Markle has admitted he lied to Prince Harry about staging paparazzi photos and hung up on the prince in another phone call.
The 74-year-old retired lighting director caused a stir days before his daughter Meghan, now Duchess of Sussex, married the British royal in May when it emerged he had been paid to stage a number of pictures, including shots of him being fitted for a suit and Googling the couple in an Internet cafe, and days before the news became public, he received a call from the 33-year-old prince asking if he'd co-operated with the photographer.
But Thomas admitted he lied to Harry, and they had another confrontation again days later.
Before the scandal, the pair had enjoyed "warm and chatty" phone conversations, with Harry warning his future father-in-law to avoid paparazzi.
Thomas told the Mail on Sunday newspaper: "Harry told me that I should never go to the press. That it would end in tears. He said, 'They will eat you alive.' He was right. "
And in their next conversation, Thomas - who was in hospital after suffering a heart attack - recalled the prince said: "If you had listened to me this would never have happened."
He replied: "Maybe it would be better for you guys if I was dead... then you could pretend to be sad. Then I hung up."
Looking back, Thomas admits his son-in-law was "absolutely right" to criticise him.
He added: "I'm not mad at Harry. I'm not mad at Meghan. I love them. I wish them well. But as for the rest of it, f**k it. I'm done."
In the lead up to the wedding - which Thomas pulled out of attending due to ill health - was left particularly "hurt" when the former 'Suits' actress told him there would be "no room" on the big day for him to give a speech.
He said: "I was going to recount the funny story about how she broke the news to me about dating Harry, 'Daddy, I've met a man... Daddy, he's English... Daddy, he's a prince.'
"I thought it was a cute story. Like any father I wanted to say a few words. I was going to thank the Royal Family for welcoming my beautiful daughter into their family. But it was a speech that I was never going to be allowed to give. That hurt."
Thomas didn't even receive an invitation - which were issued in the name of Harry's father, Prince Charles - to the wedding and he claims Meghan ignored his request she send some to family members to keep as souvenirs.
He said: "I never got a wedding invitation. At first I thought, 'That's OK, because I'm part of the wedding', but I would have loved to have had an invitation to put in a frame.
"I asked Meghan to send invitations to all my family. I told her they wouldn't be able to come because they would never be able to afford the flight but that it would be a nice gesture on her part. Of course that didn't happen."
He was also left upset because he claimed after the couple announced their engagement in March, two representatives from the British consulate in Los Angeles presented his ex-wife Doria Ragland with an official scroll bearing the Queen's formal announcement but he didn't receive anything.
He said: "No one came to my door in Mexico. I would have liked the engagement announcement too."
Follow Emirates 24|7 on Google News.