Tina Turner second best to Tibetan monks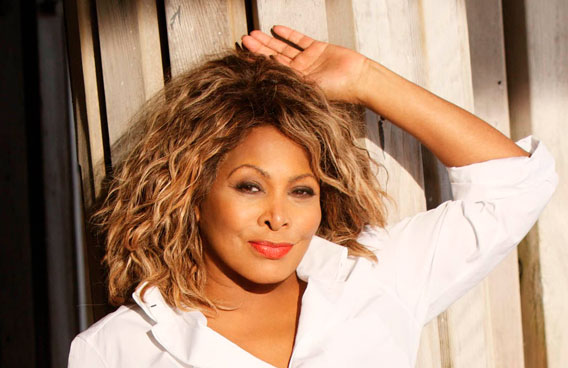 When Tina Turner's latest album was released by independent label New Age Records, it was hoped her incursions into chanting and prayer would attract a Grammy nomination.
Certainly no one expected five Tibetan monks from Byron Bay to gazump the superstar by making the cut for Best Traditional World Music Album at this year's ceremony.
A nod for Turner's album Beyond: Buddhist and Christian Prayers, inspired by her much-publicised conversion to Buddhism, would help shine a light on Tibet's political siege, it was hoped.
Instead, that duty has fallen to a more humble source, The Gyuto Monks of Tibet, whose "purposeful and powerful" chanting was last year channelled into the Grammy-nominated album Pure Sounds by local producer Kamal Engels.
"Our label New Age Records had already released Tina Turner's album thinking that she a big name and it could be a real contender for the Grammys," Engels told AAP.
"As an afterthought they put out the Gyuto Monks as well and to everyone's surprise the nomination went to them instead."
A long-time producer of meditation and relaxation music, Engels has worked with various world music artists since a series of spiritual trips to India in the `80s.
The German-born musician approached the Gyuto Monks after learning they had set up a small monastery in Rosebank near his home town of Byron Bay.
"They visit on a rotation system," he said.
"Their monastery in India sends four or five of them at a time to go around the country attending various events."
The monks who featured on Pure Sounds have since returned home and Engels doubts the Grammy nomination will have much impact on their lives.
"Quite honestly I don't think it's anything of their concern. It means nothing to their lives but it means something for the Tibetan movement because it shines the light on Buddhism."
With tables at the Grammys costing thousands of dollars per head, neither Engels nor the monks will be making the trip to Los Angeles on February 13.
But the producer is confident their album of "pujas" can upset the odds to win the Traditional World Music Album award.
"Some of the other nominations like Ali Farka Toure & Toumani Diabate and Soweto Gospel Choir have already won Grammys so maybe it's time for someone else to win," he predicted.
Follow Emirates 24|7 on Google News.