Tom Cruise roof jumped at four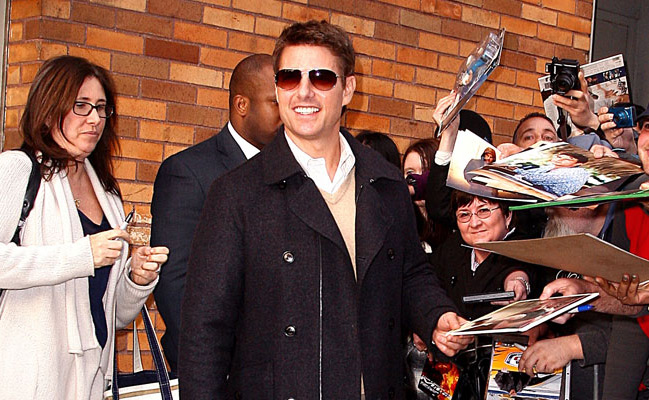 Tom Cruise first jumped off a roof when he was four years old.
The 56-year-old actor famously always does his own stunts and admitted that his taste for danger started when he was a child because he'll "literally never forget" when he leapt of the top of his family home with just "new sheets and ropes" tied around him.
In an interview with Empire magazine, he said: "One of my first stunts was jumping off the roof of my house when I was about four years old, with new sheets and ropes tied around me.
"I jumped off the roof. Luckily it had rained that morning and I hit this mud puddle and as my head slammed between both my legs, I'll literally never forget it.
"Knocked myself out and I thought, right before I went unconscious 'My mom's gonna kill me'".
The 'Mission Impossible: Fallout' star recently broke his ankle while filming the latest instalment of the action franchise - but won't stop attempting his own stunts as he thinks he "can learn more about action" through "motion".
He explained: "So even as a little kid I was very physical. I realised that you look at Harold Lloyd, you look at Buster Keaton, Charlie Chaplin, Gene Kelly in 'Singin' In The Rain'.
"I think you can learn more about action and story watching that, because instantly through motion you can have boy meets girl."
Tom's friend and director Chris McQuarrie interjected: "Boy loves girl."
Tom continues: "Girl loves boy. And I think you see that in the action and how we developed it. It's story. Why I started to produce 'Mission Impossible' is even from the first one it allows us to put the camera in places you wouldn't normally put it."
Follow Emirates 24|7 on Google News.