Tom Cruise's mother dead at 80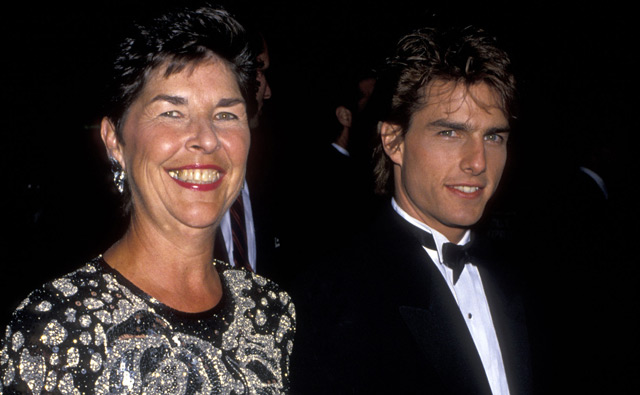 Tom Cruise's mother died last week at the age of 80, PEOPLE reports.
Mary Lee South died "peacefully in her sleep" last week at the age of 80, and was remembered at a memorial service at her local Church of Scientology over the weekend, PEOPLE reports.
Tom, 54, and his sisters Lee Ann DeVette, 57, Cass Mapother, 55, and Marian Henry, 52, all attended the ceremony, along with a number of close friends and family members.
Mary split from Tom's father, Thomas Cruise Mapother III, in 1974 and went on to marry John 'Jack' South in 1978, when Tom was 16.
Both Mary and her husband were supportive of Tom's dreams to become an actor, with Mary previously explaining how he told them of his ambitions after he starred in a high-school production of 'Guys and Dolls'.
She said: "After the show, Tom came home and said he wanted to have a talk with my husband and me.
"He asked for 10 years to give showbusiness a try. Meanwhile, my husband's thinking, 'What's this gonna cost me? 10 years of what?'
"Tom said, 'I really feel that this is what I want to do.'
"And we both wholeheartedly agreed, because we both felt it was a God-given talent, and he should explore it because he was so enthused about it.
"So to make a long story short, we gave him our blessing and the rest is history."
Mary and John divorced in 2012 and he passed away in 2015 after a battle with chronic obstructive pulmonary disease.
Meanwhile, Tom enjoyed a close relationship with his mother, with a source previously explaining: "Tom is extremely close with Mary, she's been the rock in his life for as long as he can remember."
Last year Mary moved from Los Angeles to Clearwater, Florida, near the worldwide headquarters for Scientology.
A source said: "Mary decided to live in a quiet area 20 minutes drive away from the hub where most people walk the streets wearing Scientology colors.
"It can be intense at the church and nobody bothers her now. She's got herself a peaceful retreat with lake views where she is cared for by a nurse.
"It must remind her of time living in Marco Island [Florida] with South, who passed away last year."
Follow Emirates 24|7 on Google News.