Tommy Lee is engaged again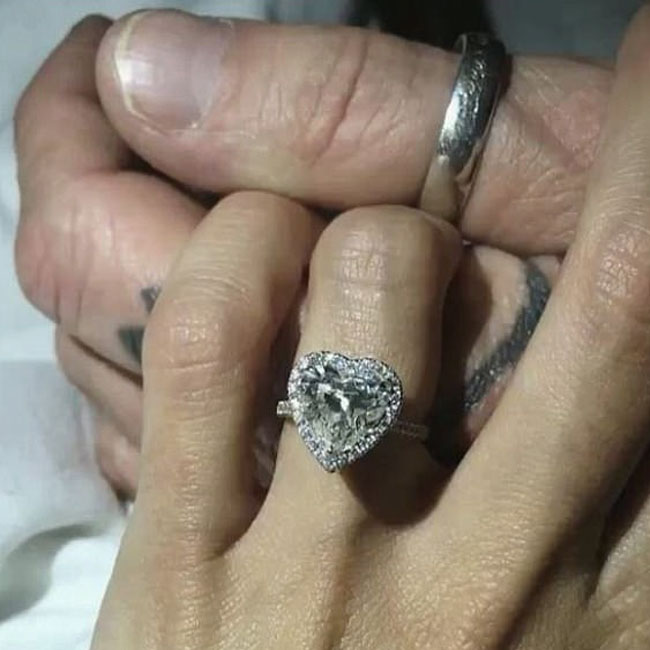 Motley Crue rocker Tommy Lee has got engaged to Brittany Furlan after just over a year of dating.
The Motley Crue drummer proposed to his girlfriend - who he has been dating since last year - on Valentine's Day, with the American comedienne, who is 24 years his junior, sharing a video of her huge heart-shaped diamond ring on her Instagram.
The brunette beauty captioned the clip: "Well this certainly beats chocolates! Say hello to future MRs. Lee (sic)"
The 'We Are Your Friends' actress also added on Twitter: "Best day of my life!!!!
"I can't wait to get to spend forever with my best friend. (sic)"
The 'Girls, Girls, Girls' rocker has been divorced three times before, most famously to 'Baywatch' actress and model Pamela Anderson - with whom he has sons Dylan, 20, and Brandon, 21 - who he was married to from 1995 to 1998.
The 55-year-old musician was with Elaine Bergen in 1984 until 1985, and in 1986 he tied the knot with actress Heather Locklear, with the couple terminating their marriage in 1993.
For Brittany, 31, it will be her first time married.
Tommy will be hitched for the fourth time, but he's actually popped the question five times now, as he was also previously engaged to Sofia Toufa in 2014, before they parted ways in 2016.
The notorious hell-raiser slept with countless women during his time in the heavy metal group, but confessed he's actually really "picky" when it comes to women.
Asked how many people he has had sex with previously, he admitted: ''Jesus. I don't know. I really don't know. It's probably not as many as you think. Even in my s**ttiest moments, I'm pretty f**king picky, for real.''
But Tommy confessed his standards were often lowered after he'd had a few drinks because he just wanted to have ''a good time".
Speaking to Bang Showbiz in 2015, he said: ''Yeah, you get drunk and you are like she will do, she looks like fun, we will have a good time. But probably not as many as you'd think.''
Follow Emirates 24|7 on Google News.