Too hot to publish: Unseen pics of Princess Diana go on sale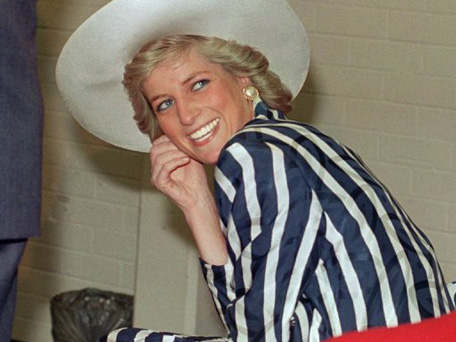 A previously unseen press photo of an apparently teenaged Princess Diana that a London tabloid deemed too hot to publish is coming up for auction in the United States later this month.
The black-and-white image from the dawn of the 1980s shows Diana, possibly in a ski chalet, smiling at the camera as she lies comfortably in the lap of a like-aged but unidentified young man reading a book.
By the window stands a bottle of Johnnie Walker whisky, but more intriguing are the words "not to be published" scrawled across the photo with the kind of grease pencil used by newspaper picture editors at the time.
On the back, the photo is dated February 26, 1981 -- two days after Buckingham Palace announced the engagement of Prince Charles and the commoner then known as Diana Spencer.
Bobby Livingstone of RR Auctions of Amherst, New Hampshire said Wednesday the photo comes from the private Caren Archive, which acquired it seven years ago when it bought out the photo library of Britain's Daily Mirror newspaper.
Livingstone told AFP by telephone that the 8x10 inch (20 by 25 centimeter) photo would typically sell for around $1,000, "but because it has that (not-to-be-published) marking on it, we expect it to go for much more."
"It captures the moment when the engagement had been announced two days before and the press was going mad over Diana -- but the Daily Mirror just wasn't going to publish this picture of her in a comfortable position with a man other than Prince Charles," he said.
Internet bidding on the photo and others -- including a rare autographed portrait of Albert Einstein by a New York society photographer -- will run from January 17 through 24.
Diana died in a Paris car crash in August 1997, a year after her divorce from Charles. She was 36.
Follow Emirates 24|7 on Google News.