Truth vs gossip: Deepika wants Katrina to marry Ranbir in 2015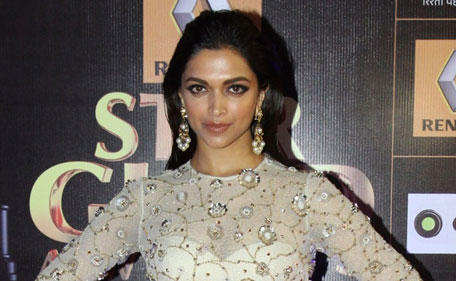 While Indian actors Ranbir Kapoor and Katrina Kaif may be waiting for things to move in personal front, there is one person who wants the couple to just get married already - Ranbir's ex-girlfriend Deepika Padukone.
Yesterday Indian paparazzi reported that Deepika had said Katrina Kaif shouldn't marry Ranbir Kapoor, or words to that effect.
What she really said was exactly the opposite.
And unlike every news about Katrina-Ranbir relationship this isn't hearsay - a video has surfaced to end the 'Deepika advice Katrina drama'.
Deepika was asked to be a part of a funny behind-the-scenes video, to which she readily agreed.
At the Star Guild Awards in Mumbai on January 11, Deepika said, "If I were Katrina, my New Year resolution would be to marry Ranbir"
Engagement rumours were stoked after Katrina was spotted wearing a plus-sized diamond ring on her ring finger at an event on January 10.
It has been reported that Ranbir and Katrina were officially engaged in London recently.
When media tried to get a reaction from Deepika, the actress sent out a congratulatory message to the couple. "If that is true, I would like to congratulate them."
Deepika, for her part, has also been very discreet about dating 'Ram-Leela' co-star Ranveer Singh, a relationship she has yet to officially acknowledge.
Deepika and Ranbir dated for one year after co-starring in 'Bachna Ae Haseenon'. They broke up in 2009, with Deepika accusing Ranbir of infidelity.
Ranbir and Katrina, who appeared together in 'Ajab Prem Ki Gazab Kahani', conducted a super secret romance ever since. They only recently dispensed with the extreme caution they employed over the last five years after moving in together some months ago.
Follow Emirates 24|7 on Google News.