Tumour gone, Michael Douglas is on the mend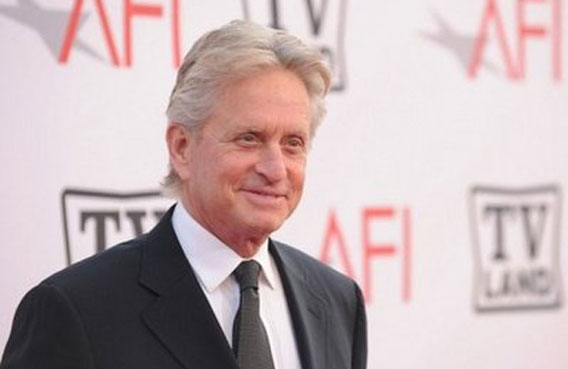 Veteran Hollywood star Michael Douglas says he has beaten his cancer tumor, and is eating "like a pig" to put back on weight he lost during a grueling battle with the disease.
In his first TV interview since he was diagnosed last August, the 66-year-old said he hopes to live many more years, citing his elderly parents including father Kirk Douglas as giving him favorable genes.
"The odds are, with the tumor gone and what I know about this particular type of cancer, that I've got it beat," he told NBC's Today Show in an interview to be broadcast Tuesday.
The two-time Oscar winner will still have to undergo monthly checkups, but said his life is returning to normal.
"I'm eating like a pig... I lost about 32 pounds. And I've put about 12 back," he said, adding that he was working out in a gym, although "they want to keep the cardio down because they want me to put some more weight on."
Douglas revealed his diagnosis when he returned to the United States from a summer holiday. In September he said he was in stage-four cancer but with an 80-percent chance of beating it.
But by December he was well enough to resume work, although he said he was due to have a Positron Emission Tomography (PET) scan this month to see whether the walnut-sized tumor had been successfully eradicated.
Douglas is already preparing for his next movie, the title role of a biopic of flamboyant entertainer Liberace, and hopes to promote his latest films "Wall Street: Money Never Sleeps" and "Solitary Man" for the Oscars next month.
Speaking to the Today Show, he said his family genes gave him a good chance for longevity, while admitting: "It's put a timeline on my life.
"I'm 66 now. You know, I'm fortunate I've got a mother who's 88 - she'll kill me, she may be 87," he quipped.
"My father's 94. So, you know, I feel good about those genes. But it's definitely a third act. And so you're a little more conscious of your time in how you choose to spend it."

Follow Emirates 24|7 on Google News.