TV cover okayed for trial of Michael Jackson doctor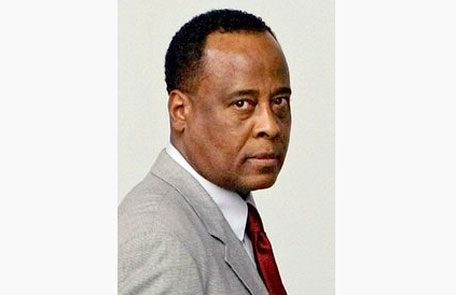 Television cameras will be allowed to film the involuntary manslaughter trial of Michael Jackson's doctor next month as long as they do not interfere with proceedings, a judge said on Monday.
Los Angeles Superior Court judge Michael Pastor also moved forward the date of Dr. Conrad Murray's trial by four days to March 24, when jury selection will begin. The trial is expected to last about six weeks, lawyers for both sides say.
Murray has pleaded not guilty, and is free on bail. He faces up to fours in prison if convicted. Involuntary manslaughter is defined as unintentional killing without malice, and is a lesser charge than murder.
Pastor said he wanted the "absolute least intrusive placement" of a TV camera in the courtroom and he sought detailed proposals from local news crews. He also blocked cameras from broadcasting jury selection.
Murray, who was with Jackson at his home on the morning he died, June 25, 2009, has admitted giving the 50-year-old singer the powerful anesthetic propofol as a sleep aid while he was rehearsing for a series of planned comeback concerts in London. Coroners ruled his death was caused by an overdose of propofol and a cocktail of sedatives.
Follow Emirates 24|7 on Google News.