Victoria Beckham has to wear makeup every day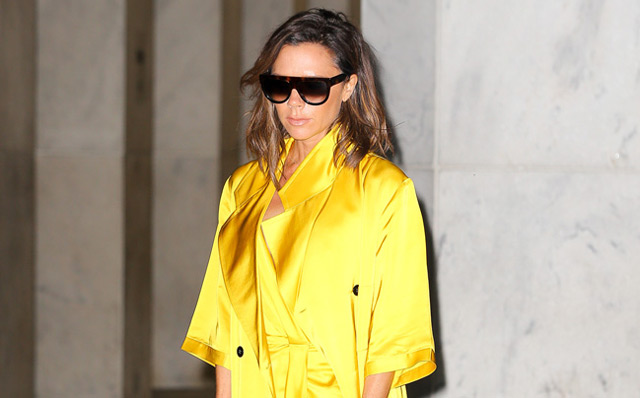 Mother-of-four Victoria Beckham doesn't feel put together unless she's wearing makeup.
The 42-year-old fashion designer has to put a bit of slap on her face on in the mornings to feel put together because being a busy, in-demand working mother to four children, sons Brooklyn, 16, Romeo, 14, Cruz, 11, and five-year-old daughter Harper, whom she has with her husband David Beckham, means she needs a bit of help to look her best.
Speaking to the Vogue website, she said: "I have no shame in admitting that I love makeup! I'm a total beauty junkie, and always have been. I was constantly rifling through my mum's makeup bag when I was little, and I loved nothing better than watching her getting ready to go out - putting her lipstick and eyeliner on. I like to celebrate being a woman - and for me, makeup is just a part of that. You know, I'm not a supermodel - I'm a working mother of four children - and sometimes I need a little bit of help from my makeup bag to make me feel ready to take on the world in the morning!"
Although looking after her kids has had an effect on her under eye bags, the former Spice Girls singer feels incredibly lucky to have children who are so well behaved.
She said recently: "You don't have a rule book when you have a child. You just do the best that you can and I think the kids are doing a good job. They're well-mannered, hard-working, they're fun and they're happy kids. So what more can you ask for?"
However, Victoria and her spouse David do have some strict guidelines in place for their children - especially when it comes to dating.
David, 41, said previously: "Obviously Brooklyn is definitely at that age. You know, he's 16, he's definitely at that age. We're strong parents, and strict parents, but we're like most parents. We love our kids and we want the best for them, so we'll see."
Follow Emirates 24|7 on Google News.