Victoria Beckham to give Brooklyn a job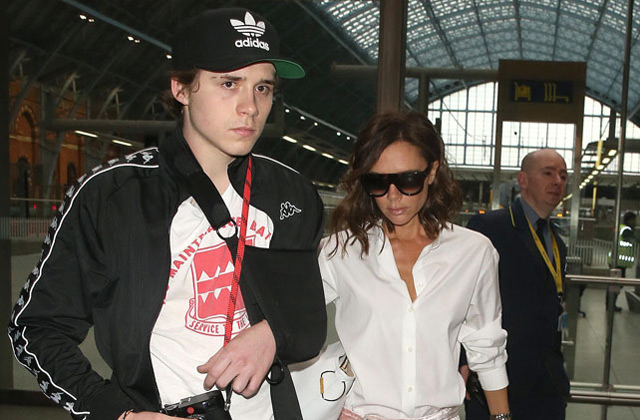 Victoria Beckham is reportedly going to give her oldest son Brooklyn a job working for her eponymous fashion label, according to heat magazine.
The 41-year-old fashion designer is keen for 18-year-old Brooklyn - who is a burgeoning photographer - to join the team at her eponymous label and has created a role especially for him.
A source told the new issue of heat magazine: "When he finishes this summer at his college in North London, he's going to work for Victoria.
"She thinks he has a fantastic eye for fashion and is very talented - he'll have a creative/photography type role. Victoria is in the process of securing a new office in West London - she wants to open more ships, with New York being the next location, and she wants Brooklyn to be involved."
The former Spice Girls singer - who also has sons Romeo, 14, and Cruz, 11, and daughter Harper, five, with husband David Beckham - is looking forward to working with Brooklyn as they are very close and she values his opinion on her work.
The source added: "They're very close and he spends a lot of time following her around the world, giving her advice on her work ... He steps in to look after her when David is away. Nobody makes her laugh as much as Brooklyn does."
As well as taking an interest in Brooklyn's career, Victoria and David have also been giving the teenager - who is rumoured to have rekindled his relationship with actress Chloe Grace Moretz - romantic advice.
The insider said: "David and Victoria have brought Brooklyn up as normally as possible. They made him get a job and learn the value of money, but they know now that he is a target for girls. They've done all they can to tell him to be careful about who he dates. The money and the fame make him all the more of a catch."
Follow Emirates 24|7 on Google News.