Video: Stunning Katrina Kaif pics by visually impaired photographer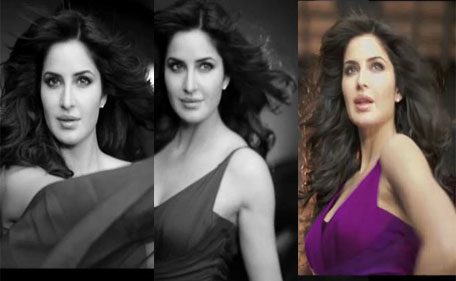 Bollywood beauty Katrina Kaif may have been photographed by some of the best lensmen in the industry but this photoshoot had a VIP (Visually Impaired Person) in the set.
This has happened for the first time in the history that a visually impaired photographer was given a chance to shoot Bollywood actress for a leading perfume commercial.
Katrina, who is the brand ambassador for a leading perfume brand, was more than happy to do this shoot with Bhavesh Patel, a visually impaired photographer.
Bhavesh summarises his experience by saying "Visually Impaired Person (VIP) has become a Very Important Person (VIP) now."
He is immensely happy with the overall experience but more than anything else, the result of the photoshoot is spectacular.
Bhavesh believes that when a woman feels beautiful, everyone around her can sense it. When he was working with Katrina he could feel her beauty power the studio and produced some of the most breathtaking shots we've ever seen of the actress.
Bhavesh Patel talks about his incredible experience working with beautiful Katrina, and the magic they created together.
Bhavesh has reportedly been paid as per the industry standards.
Follow Emirates 24|7 on Google News.