Was Cristiano Ronaldo cheating? Irina Shayk hunts for 'Real' man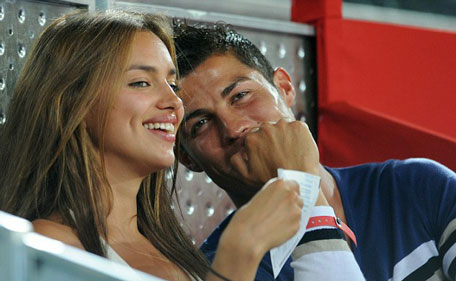 Irina Shayk is looking for 'an honest man' after recently splitting from soccer star Cristiano Ronaldo.
The Sports Illustrated model, who recently split from soccer star Cristiano Ronaldo after five years of dating, wants her next boyfriend to be 'loyal.'
The Russian beauty said: "What I'm looking for in a man is - I think I love honest men and I love a man who is loyal to women. I think this is [the] most important thing in [a] man."
The 29-year-old star admits she doesn't have any plans for Valentine's Day next Saturday (14.02.15.), but hinted she is already over the Real Madrid player, 30.
Asked if she is doing anything special for the romantic holiday, she told E! News: "Not yet but you know, maybe it's going to come up. Maybe today here I'm going to find the plans, you never know."
Irina also revealed her ideal date would include "a lot of food" and an "expensive bottle of champagne, because I'm Russian. I love an expensive bottle of champagne."
She added: "Chocolate and [a] cool movie. Like yesterday I saw 'Pretty Woman' and that felt like Valentine's for me. It was really nice."
Cristiano and Irina split over the Christmas period and he is rumoured to have already moved on with Spanish TV presenter Lucia Villalon.
The Portuguese star recently released a statement confirming their split, adding: "I wish Irina the greatest happiness."
Also see: Movie Listings in UAE
Follow Emirates 24|7 on Google News.