When Priyanka Chopra was called 'terrorist' and faced sexism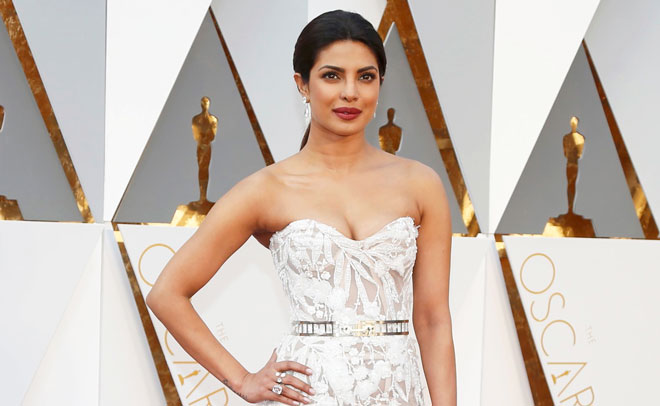 In Bollywood Priyanka Chopra is a household name and in Hollywood the actress is taking huge leaps with 'Quantico' and 'Baywatch'.
She is a trailblazer and has done it all - from being a Miss World, to conquering Hindi film, the star of the ABC series 'Quantico' is the first South Asian actor to lead an American network drama series.
The 33-year-old actress had the world swooning over her as she glided down the Oscars red carpet.
However, there was a time she had to face sexism as she was approached with a 'take it or leave it' attitude during her early years in the Hindi film industry.
Talking to a leading daily, the 33-year-old actress said, "When I was relatively new in the industry, I was in talks with a producer, who wanted to cast me in his film. But, due to some date issues, it didn't work out. He told me that he will either cast someone else or will launch a new actor, because actresses are replaceable," reports the Express Tribune.
Chopra added that this thing got stuck in her head and now she jokingly tells the same filmmaker that she is irreplaceable adding that she made a deliberate effort to become irreplaceable.
Priyanka also revealed that she is not insecure about her success as she never gets affected by the success or failure of anyone else. She believes that an actor is chosen on his or her merit and has always tried to compete with herself.
Earlier, the 'Baywatch' actor also talked about the racism she faced in the West.
After one of her songs was used as the theme for Thursday Night Football on American TV, the actress told Guardian, "My song replaced one from Faith Hill, who is like the all-American girl and suddenly there was this brown girl and the NFL got so many emails from fans saying: 'Who is this Arab terrorist?' I got so much of it, too."
She said a few days before her appearance on the Oscar red carpet: "I find it really funny that people have such primitive thinking."
She decided to speak openly about it during interviews. "I called them out. I said: 'Why is every Arab person a terrorist, and why am I an Arab terrorist just because I am brown?'"
Follow Emirates 24|7 on Google News.