Whitney Houston's daughter Bobbi Kristina 'regular drug user'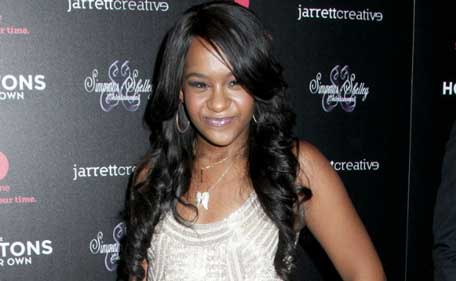 Bobbi Kristina Brown was reportedly a regular user of heroin, cocaine and Xanax.
The 21-year-old daughter of the late Whitney Houston is currently fighting for her life in hospital after she was found unresponsive in a bathtub at her home on January 31st and regularly took drugs and drank heavily, sources tell People magazine.
Since her mother passed away in February 2012, Bobbi was "in and out" of rehab and the recent anniversary of her mother's death had fuelled her addiction further, according to a source.
An insider added: "How thin she had gotten is an indicator. This girl was trying hard, but she didn't have any support system. She was still dealing with a lot of grief over her mother."
It has also recently been revealed that Bobbi underwent a tracheotomy to prevent the chances of an infection.
A source added: "The tracheotomy is a different place for the tube to go. Everything else remains the same. It's a waiting game. The family is hoping and waiting.
"It's a normal procedure to have the tracheotomy because if you have a breathing tube down there for a long time, it can cause an infection.
"She is still critical and we don't know what the outcome will be. No one is giving up on this kid."
Follow Emirates 24|7 on Google News.