Why is Amitabh Bachchan so angry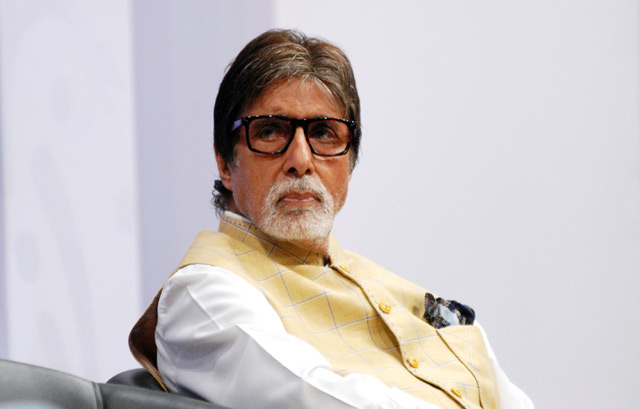 Amitabh Bachchan has been angry about his father's works being in public domain unprotected by copyright law.
Harivanshrai Bachchan, a poet expired in 2003 and according to the Indian copyright act, 1957, Bachchan and his family will lose the copyright on the works in 2063, after a passage of 60 years permitted for the family of the author to hold the copyrights. Claiming that he was the heir to his father's works he questioned the right to keep the literary works for just 60 years. "So who designed 60 years? why 60 why not 61, or why not perpetuity! Inheritors that come as natural heirs be natural right holders of creative copyright," (sic) Bachchan questioned the law.
Interestingly Bachchan who was born in 1942, will be 121 years old when the copyrights on his father's work expires.
Rubbishing the law, Bachchan vented his frustration. "I believe it initiated in 1957 or so and am angered by its audacity! so what gets left as natural heir by Father Dr Harivansh Rai Bachchan, after his passing passed 60 years, belongs no longer to his domain or possessive copyright as willed .. but becomes for the entire Universe to tread, scratch, mutilate, use in commercial consideration on their own creative discretion .. ??? RUBBISH .. ! I OPPOSE, DISAGREE, LAMENT, DISPUTE, BE IN VARIANCE OF, IN VEHEMENT LOUD SCREAMS OF VOICE .. EVER…" (sic) the blog screamed louder than the former angry young man.
While Bachchan's tangible and monetary assets have doubled in the past six years, it has been interesting to see him want to keep his father's works ranging from the popular Madhushaala to the school kids' favourite Himmat Karne Waalon Ki Haar Nahi Hoti, from Agneepath and Ruke Na Tu from going away from him. His father's Agneepath poem was used in a film of an eponymous name starring him which won Bachchan the best actor award at the National Awards. The Ruke Na Tu poem was used in one of his tv commercials for Dabur Chyavanprash!
"His writings be his .. his heir be me .. his writings be mine .. MINE ! i shall not and will not allow its dilution to general public," (sic) he wrote further.
It remains to be seen if he is keen to move court anytime soon to protect his father's work, or whether it was just some ramblings from the angry old man!
Follow Emirates 24|7 on Google News.