Why Prince Harry's ex-girlfriend is jealous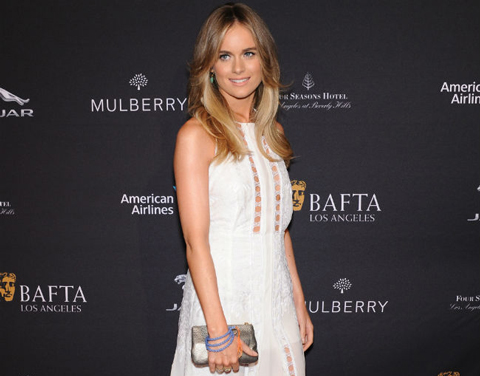 Cressida Bonas has hinted she is "envious" of ex-boyfriend Prince Harry for the close relationship he shares with his grandmother, the Queen, and grandfather, the Duke of Edinburgh.

The 25-year-old beauty dated the 30-year-old royal - who shares a close bond with his grandmother, the Queen, and grandfather, the Duke of Edinburgh - for two years.

And she is now starring in a play titled 'There's A Monster In The Lake', which discusses themes such as ageing, dementia and death, but she admits she's not had much direct experience of these issues as, unlike Harry, she never had the chance to form a relationship with her grandparents.

She explained: "I never got to know my grandparents and I am envious of my friends who have a special relationship with theirs."

Cressida did not enjoy the attention that surrounded her and Harry's relationship but is likely to remain in the limelight as she continues her career as an actress and performer.

She said: "It is completely different. It is my trade and what I have studied. It's not my personal life."

The dance graduate claims she can't imagine having any other job, as she knew from a young age she wanted to be an entertainer.

She told London's Evening Standard newspaper: "I have always loved creating and entertaining. It started with music, singing. I grew up in a household filled with music - not pop but old-school stuff, Ella Fitzgerald, Louis Armstrong."

Follow Emirates 24|7 on Google News.