Woody Allen accused of abusing step daughter Dylan Farrow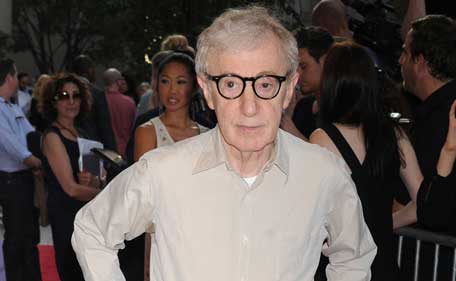 Dylan Farrow claims Woody Allen sexually assaulted her when she was seven.
The 28-year-old has written an open letter accusing the filmmaker - her adoptive stepfather - of abusing her when she was a girl.
Woody, now 77, was in a relationship with Dylans' mother, Mia, from 1980 until 1992 and adopted her and her brother Moses in 1987, the same year the couple had a son, Ronan.
Allegations of abuse were first levelled at Woody in 1993 but this is the first time Dylan has ever spoken about them.
In her letter, published in the New York Times, she wrote: "When I was seven years old, Woody Allen took me by the hand and led me into a dim, closet-like attic on the second floor of our house. He told me to lay on my stomach and play with my brother's electric train set. Then he sexually assaulted me.
"He talked to me while he did it, whispering that I was a good girl, that this was our secret, promising that we'd go to Paris and I'd be a star in his movies. I remember staring at that toy train, focusing on it as it traveled in its circle around the attic. To this day, I find it difficult to look at toy trains."
Dylan goes on to describe her anguish and the pain she has felt, adding: "That he got away with what he did to me haunted me as I grew up. I was stricken with guilt that I had allowed him to be near other little girls. I was terrified of being touched by men. I developed an eating disorder. I began cutting myself. That torment was made worse by Hollywood. All but a precious few (my heroes) turned a blind eye. Most found it easier to accept the ambiguity."
The argument around Woody's conduct has been raised recently because of his winning the Golden Globes' Cecil B. DeMille Award for his latest film 'Blue Jasmine', which outraged Mia and Ronan.
Dylan added in her letter: "Woody Allen is a living testament to the way our society fails the survivors of sexual assault and abuse."
Woody has yet to respond to the allegations. Mia filed charges of molestation against him in 1992, but the case was later dropped.
Follow Emirates 24|7 on Google News.