Writers Guild honours "Social Network," "Inception"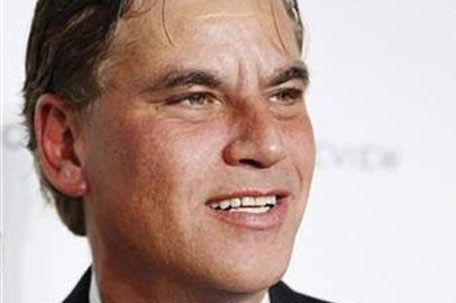 Facebook film "The Social Network" and thriller "Inception" won top honours from the Writers Guild of America on Saturday in one of the last major Hollywood award shows before the Oscars later this month.
"Social Network" writer Aaron Sorkin took the award for best adapted screenplay from the group that represents U.S. film and television writers and "Inception" creator Christopher Nolan was named best writer of an original script.
Awards from Hollywood's professional guilds often provide hints about which films and filmmakers will compete for Oscars, the world's top film awards, given out by the Academy of Motion Picture Arts and Sciences on February 27, because many members of the guilds also belong to the academy.
While that is certainly true in the category for best adapted screenplay, where Sorkin and "Social Network" are tipped to win, the other Oscar front-runner, royals drama "The King's Speech," was not nominated for the Writers Guild award for best original screenplay.
Accepting his trophy, Nolan gave a nod to the absence of "The King's Speech," which is leading the Oscar race with 12 nominations but was ineligible for the WGA award because the production was made outside WGA guidelines.
Nolan noted he was "heartbroken" nine years ago when he failed to earn a nomination for his screenplay for "Memento" because it too was outside WGA guidelines. He indicated his award on Saturday night would have been more meaningful had "certain screenplays" been nominated.
He did not name "The King's Speech" by name, however, "for fear of boosting their chances at any other awards," Nolan said to a knowing audience. "King's Speech" did receive an Oscar nomination for best original screenplay.
Nolan said his was "one man's opinion," adding, "This is an incredible honour to me."
Sorkin's script detailing the creation of the social networking site in a Harvard dormitory room in the early 2000s, took top prize for adapted screenplay, and he gave a nod to the movie's director, David Fincher.
"I wrote a good screenplay, but David Fincher made a great movie," Sorkin said.
Along with "King's Speech," "Social Network" is the other front-runner for the best movie Oscar. Sorkin is widely considered the favourite for best adapted screenplay having won several early critics' awards and now the WGA honour.
In the documentary category, writer/director Charles Ferguson took the prize for best writing of a nonfiction film for "Inside Job."
The Writers Guild also gives awards in TV categories, and the top two honours in that arena went to "Mad Men" for best TV drama series writing and "Modern Family" for top TV comedy series.
Follow Emirates 24|7 on Google News.