Zac Efron shares first image of himself as serial killer Ted Bundy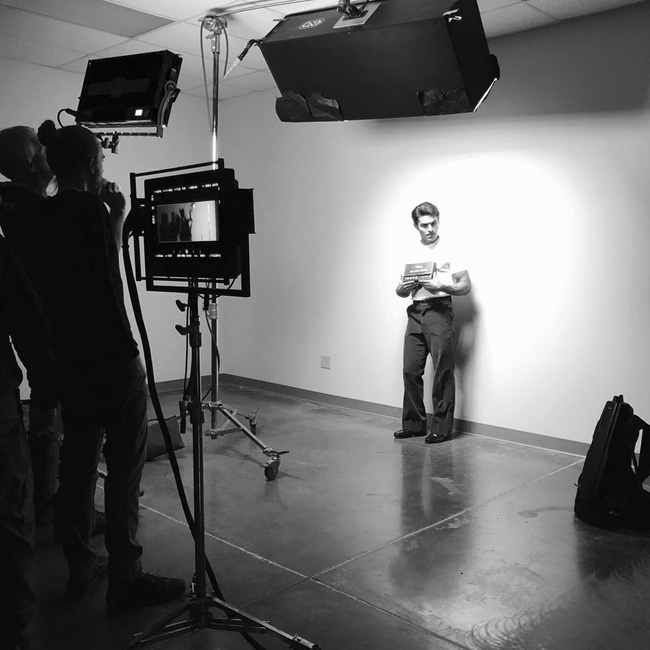 Zac Efron has shared a behind-the-scenes look of himself as notorious serial killer Ted Bundy in 'Extremely Wicked, Shockingly Evil and Vile'.
The 30-year-old actor was cast as the serial killer in the upcoming biopic alongside Lily Collins who is set to star as Bundy's long-term girlfriend Elizabeth Kloepfer.
In a post on Twitter, Efron shared an image of him as the serial killer and captioned it: "Meet Ted. #BehindTheScenes (sic)"
John Malkovich will play Judge Edward Cowart, who presided over the serial killer's trial in Florida and sentenced him to death in 1979.
The film - directed by 'Paradise Lost: The Child of Murders at Robin Hood Hills' filmmaker Joe Berlinger - will tell the shocking true story of Bundy, who raped and murdered numerous young women during a killing spree in the 1970s that shocked America and the world.
Bundy chose to represent himself at the trial, which was broadcast on national television, and appeared to develop something of a rapport with the judge.
The script has been written by Michael Werwie and is thought to explore the crimes of the killer through the eyes of Bundy's girlfriend.
Following years of living in denial that Bundy could be responsible for the heinous crimes that plagued the states of Washington, Utah, Florida, Colorado, Oregon, Idaho and California, Kloepfer eventually turned him into the police but she only discovered the true extent of his actions when he began talking about them as he got close to his legally-ordered execution.
On the afternoon of his execution, Bundy - who was a self-confessed necrophile as well as a murderer, rapist and kidnapper - claimed that hardcore pornography was responsible for inspiring his violent crimes in an interview he granted to James Dobson, a psychologist and founder of the Christian evangelical organisation Focus on the Family.
Follow Emirates 24|7 on Google News.