Zayn Malik features in 'One Direction' 'History' video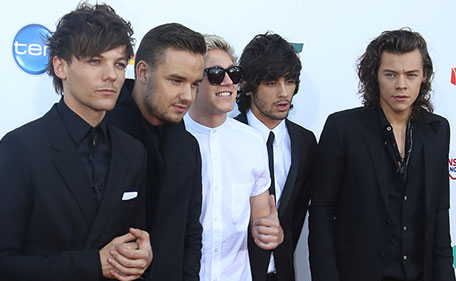 One Direction have included Zayn Malik in their final music video.
Although the 23-year-old singer left the group in March 2015 to go solo, he features heavily in the 'History' video, which was released on Tuesday (26.01.16) and is their last release before taking an extended hiatus.
Archive footage of the group - Niall Horan, Liam Payne, Harry Styles and Louis Tomlinson - right through from formation on 'The X Factor' with Zayn and throughout their five-year career, up until their final concert in Sheffield last year features in the video.
The song has been dubbed an ode to the fans, featuring lines such as "You and me gotta whole lot of history, we could be the greatest thing that the world has ever seen".
And fans have taken it as a promise that the group will return after their hiatus, with the lines: "This is not the end, this is not the end, we can make it, you know it, you know."
The inclusion of Zayn in the video is surprising as he recently claimed he tried to reach out to the group and they rejected him.
He told L'Uomo Vogue: ''The truth is I haven't spoken to any of the boys at all really, I spoke to Liam a bit and that's just the way it is.
''I did try to reach out to a couple of people and they didn't get back to me, but then publicly, when they were asked questions about it, said that they'd spoken to me and that we were friends
''But that's not the case, I tried to reach out and be their friend but they haven't even replied to any of my calls or texts.''
Follow Emirates 24|7 on Google News.