Zayn Malik's mysterious new album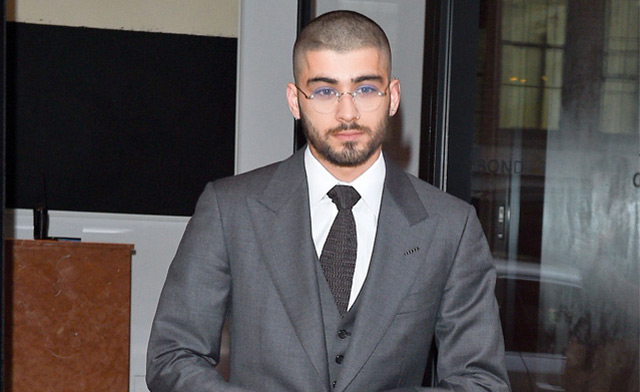 Zayn Malik wants to keep his new album a "mystery", although he has revealed the music is "different" to what people might expect.
The 25-year-old musician is gearing up to release his second solo album since parting ways with boy band One Direction in 2015, and has said that whilst he doesn't want to give too much away, he can reveal that his new music will be "different" to what people might expect.
He said: "I'm trying to keep it as mysterious as possible but there's a plan with the roll out. It's going to be different to I think anything anyone has done before."
The 'Pillowtalk' hitmaker - who released his debut solo record 'Mind Of Mine' in 2016 - is "interested" to see what his fans will make of his new tracks.
He added during an interview on Apple Music's Beats 1 radio on Monday: "It's going to be interesting to see how the audience reacts to this kind of release but I wanted to try something different. I think it's all going to make sense in the end when the album finally drops."
Zayn recently released new single 'Let Me', which will feature on the upcoming record, and told radio host Zane Lowe he was "proud" of the track and the rest of the album.
It comes after the tattooed hunk previously hinted at his break-up from girlfriend of two years Gigi Hadid earlier this year, as he said his new single was penned when he was "in love" which he believed would last forever.
He said: "I was in love - and I think that's pretty evident. I was aspiring to be in love with someone for the rest of my life and the rest of theirs, as we all do. Things change and we move forward in life. Times change, but that's what I was thinking when I wrote it.
"We go through experiences so we have memories and stories and things to write down and contemplate and think about. You get to really put your experience into something. It should be remembered forever."
Follow Emirates 24|7 on Google News.