Zayn Malik thought Gigi Hadid love would last forever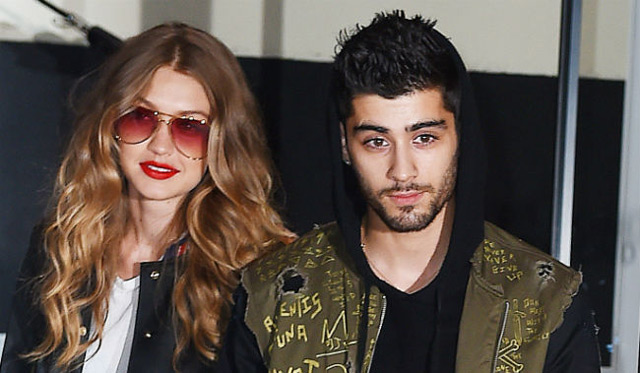 Zayn Malik has admitted he thought he'd be "in love" with Gigi Hadid for "the rest of his life".
The 25-year-old musician split from his model girlfriend earlier this year after over two years of dating, and after dropping his new single 'Let Me' this week, he has revealed he penned the romantic track when he was still planning on spending the rest of his life with his former beau.
After confirming he had written the song "seven or eight months ago" when he was still with 22-year-old Gigi, Zayn explained: "I was in love - and I think that's pretty evident. I was aspiring to be in love with someone for the rest of my life and the rest of theirs, as we all do. Things change and we move forward in life. Times change, but that's what I was thinking when I wrote it."
The former One Direction star doesn't regret his relationship with the blonde beauty though, as he knows his experiences in life make him who he is.
Speaking during an interview on 'On Air With Ryan Seacrest' on Friday, Zayn added: "We go through experiences so we have memories and stories and things to write down and contemplate and think about. You get to really put your experience into something. It should be remembered forever."
Zayn and Gigi announced their split in separate statements posted to their social media accounts last month.
The 'Pillowtalk' hitmaker wrote: "Gigi and I had an incredibly meaningful, loving and fun relationship and I have a huge amount of respect and adoration for Gigi as a woman and a friend. She has such an incredible soul. I'm grateful to all of our fans for respecting this difficult decision and our privacy at this time, we wish this news could have come from us first. We love you all. xZ (sic)"
And Gigi added: "Breakup statements often seem impersonal because there is really no way to put into words what two people experience together over a few years ... not only in the relationship, but in life in general. I'm forever grateful for the love, time, and life lessons that Z and I shared. I want nothing but the best for him and will continue to support him as a friend that I have immense respect and love for. As for the future, whatever's meant to be will always be. xG (sic)"
Follow Emirates 24|7 on Google News.