Etisalat awarded Best Mobile Operator for 2nd consecutive year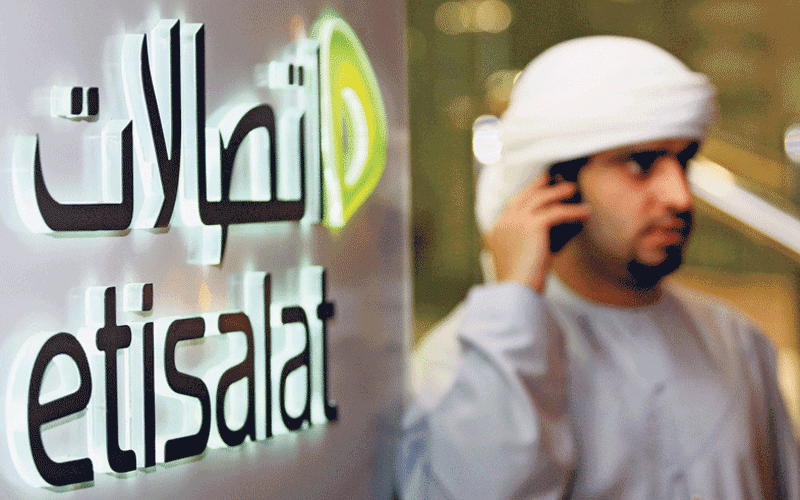 Etisalat Misr has been awarded 'Mobile Operator of the Year' and Saleh Alabdooli, CEO and Managing Director of the company was chosen 'CEO of the Year' at the 2010 DG awards for the second consecutive year.
DG awards, which recognises excellence and outstanding performance of companies, movies, and songs through a thorough survey that is carried out over the internet, where all segments of the society are free to express their opinions on who they see the best.
Maged Hosny, Chairman of DG Group, stated it is no surprise that Etisalat Misr was able to win this year's award for its leading and innovative role in providing the best bundles of products and services in a market known to be one of the most competitive markets. He continued, led by Saleh Alabdooli Etisalat Misr delivered on the promise they made since inception to revolutionise the mobile and internet services in Egypt.
Salih Alabdooli, CEO and Managing Director, Etisalat Misr, said we are proud to receive this prestigious awards and we would like to present these awards to etisalat's Board of Directors , the employees of this company and our clients who made this happened.
Alabdooli added Etisalat Misr has won for a lot of reason, mainly for the outstanding range of products, services, and market offerings the company availed in a fiercely competitive market, in addition to its highest ratio of year-on-year increase in number of new subscribers or existing subscribers from competitors.
Industry experts reverted to the huge decline in the cost of all services since Etisalat Misr started its operation in the market, in addition to the fair competition Etisalat Misr led in providing the highest added value in its services to its subscribers. This resulted in a strong competition in the market on delighting the customers, and leading to a positive effect not only for Etisalat's subscriber base, but for the whole Egyptian ICT sector as a whole.
Etisalat tariff Ro'ya (Arabic word for Vision), addressing the hearing impaired and those with inability to speak community, and its service Etisalat Masmou (Arabic word for Heard), addressing the visually impaired community and provided for free for the first time in the Middle East, were both recognized by the e-survey participants, who praised Etisalat Misr direction towards addressing these important segments of our society that were never looked upon before in the market. Our special needs community is "reconnect" back to the society, and enjoy the latest mobile technology and internet applications.
Survey participants also praised Saleh Alabdooli's continuous efforts to lead Etisalat Misr in an effective manner that resulted in establishing a state-of-the-art network with the latest third generation technology 3.75G that took internet speed to a new level, as well as his great capacity to lead "Etisalat Misr" to outstanding and unprecedented milestones and breakthroughs in terms of expansions, growth rates, at the time where everybody was talking about the difficulties that the third operator will face.
The survey also stated that Etisalat was not only capable of competing with players who have been in the market for over 10 years, but was also able to lead the market to new transformations in the level and sophistication of services, as well as fairness to consumers. It is worth mentioning that Etisalat Misr was awarded in 2010 the 'African Mobile Operator of the Year' award for the second year in a row in the yearly CommsMEA Awards, as well as a wide range of awards in different disciplines such as 'Best Customer Care in the World' at the Genesys Awards, 'Excellence in IT Transformation Awards', and 'Best Community Programme Award' at the 6th CSR Summit Awards to name a few.
Follow Emirates 24|7 on Google News.