GCC-wide traffic system link in play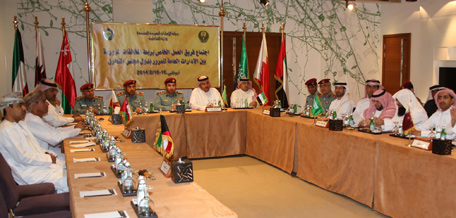 GCC traffic officials examined the mechanism laid out to start linking traffic systems of GCC member countries.
In implementation of the proposal adopted and approved by the GCC Ministers of Interior at their 30th meeting, the United Arab Emirates recently hosted a three-day technical workshop for GCC traffic delegations in Abu Dhabi.
In his speech at the opening session, which was attended by Brigadier Ghaith Hassan Al Zaabi, Director General, Traffic Coordination Department, Ministry of Interior, and the participating delegations, Major General Ahmed Nasser Al Raisi, Director General of Central Operations at the Abu Dhabi Police, said: "We are working to achieve a common goal: to serve the citizens of GCC countries against potential risks that may be caused by motorists who violate laws and who need to be held accountable for their actions, across the member countries.
"This first-of-its-kind project, unprecedented in the region, will help reduce the number of traffic violations and accidents significantly in coming years."
Major General Al Raisi added: "This experience will enhance the information exchange process across the GCC countries. We are working to achieve full automation of procedures in the future. GCC citizens will be able to complete their transactions at any member country.
"This kind of cooperation reflects the commitment of concerned entities towards sharing and exchanging expertise and working together to achieve the objectives."
For his part, Brigadier Al Zaabi stressed the importance of the results that have been reached at the workshop, which will be discussed by GCC traffic officials in their next meeting, in order to set up a clear mechanism to implement the project as soon as possible.
Follow Emirates 24|7 on Google News.