Indian police investigate New Year rape attacks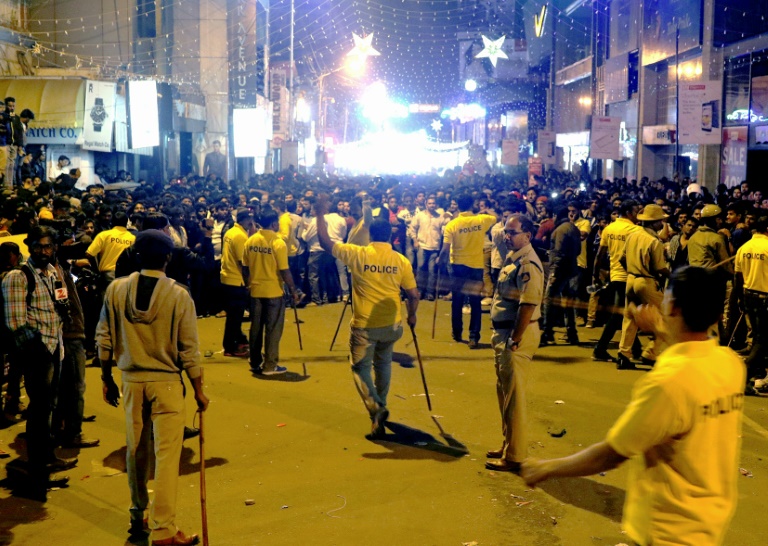 There is "credible" evidence that gangs of men sexually assaulted women at a New Year's Eve celebration in Bangalore, Indian police said Wednesday, adding they have filed a criminal case over the incident.
Praveen Sood, the police commissioner of Bangalore city, said an inquiry had been set up into allegations women attending the Saturday night celebrations were chased, groped, molested and robbed.
The announcement followed a public outcry over comments by a local minister blaming the attacks in the southern city - an IT hub considered relatively safe for women - on "western dress".
"We did not waste any time," Sood told reporters, saying police had registered a criminal case without waiting for a complainant.
"The police teams are working, we are sure we will catch the culprits."
Additional police commissioner Hemant Nimbalkar told AFP the case had been filed against unnamed persons for sexual harassment, illegal confinement and forcefully attempting to disrobe.
Police officers have been sifting through footage from at least 45 CCTV cameras installed in the city centre where hundreds of revellers had gathered to celebrate the new year.
India has been shamed in the past by shocking levels of sexual assault against women, notably in December 2012 when a student was gang-raped on a bus in New Delhi and later died of her injuries.
Indians took to social media to condemn the latest incident, dubbed "night of horror".
"#bangaloremolestation only shows how casual it is to molest women" tweeted Falguni Vasavada-Oza.
"How easy it is to grope! How vulnerable is safety! How deep is (d) hierarchy."
Video footage circulated on social media showed women screaming for help.
The attacks in Bangalore have drawn comparison with last year's mass sexual assaults at New Year's celebrations in the German city of Cologne, where police were also accused of losing control.
Follow Emirates 24|7 on Google News.