Irina Shayk enjoys a 'beautiful' baby shower in Los Angeles
Russian model Irina Shayk enjoyed a "beautiful" baby shower in Los Angeles ahead of the birth of her first child.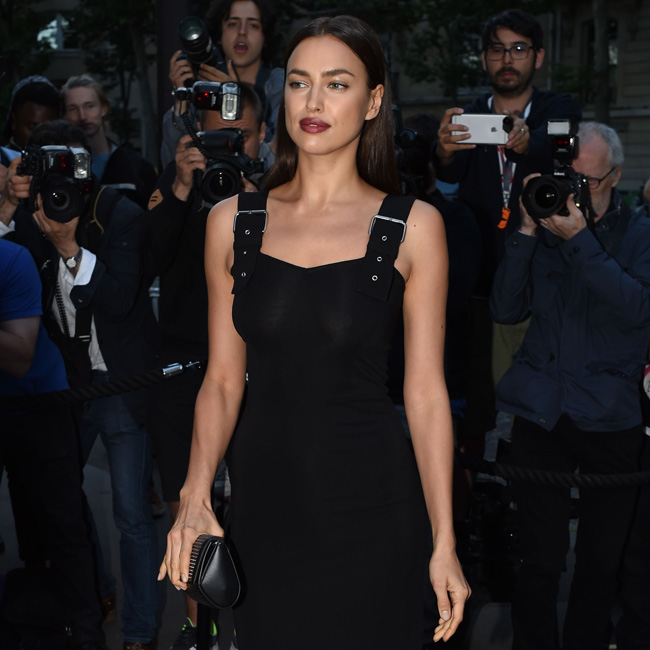 The 31-year-old model is currently pregnant with Bradley Cooper's baby and ahead of their impending arrival, the celebrity couple recently threw a celebration that was attended by their families and friends.
Guests were treated to finger foods and because Irina and Bradley already know their baby's sex, "they decorated around that".
Irina, who previously dated soccer star Cristiano Ronaldo, received a series of "adorable" baby gifts, including "many designer outfits and toys, all with an expensive price point. She was smiling ear to ear during the whole occasion."
The Russian model is also said to be relishing her first pregnancy.
A source explained: "She has some major cravings and is indulging in all of them. She loves being pregnant and seeing her and Bradley's baby grow in her belly."
And despite her growing bump, the dark-haired beauty has still kept up with her fitness regime.
The insider said: "She's been exercising lightly and working with a trainer."
What's more, the pregnancy has served to bring the couple closer together, with Bradley feeling excited about the prospect of becoming a dad for the first time.
The source told E! News: "Irina and Bradley are doing really well. Bradley has been helping Irina and been going with her to doctor appointments and being by her side through this whole pregnancy. He is as excited as she is to be a parent.
"Bradley's mother and Irina have gotten even closer during this pregnancy, and his mother has been very helpful."
And while Irina is still some months away from giving birth, she is already thinking about having a second child.
The insider said: "She would like one more down the road."
Follow Emirates 24|7 on Google News.