A 'Japanese tip': the origami art left by diners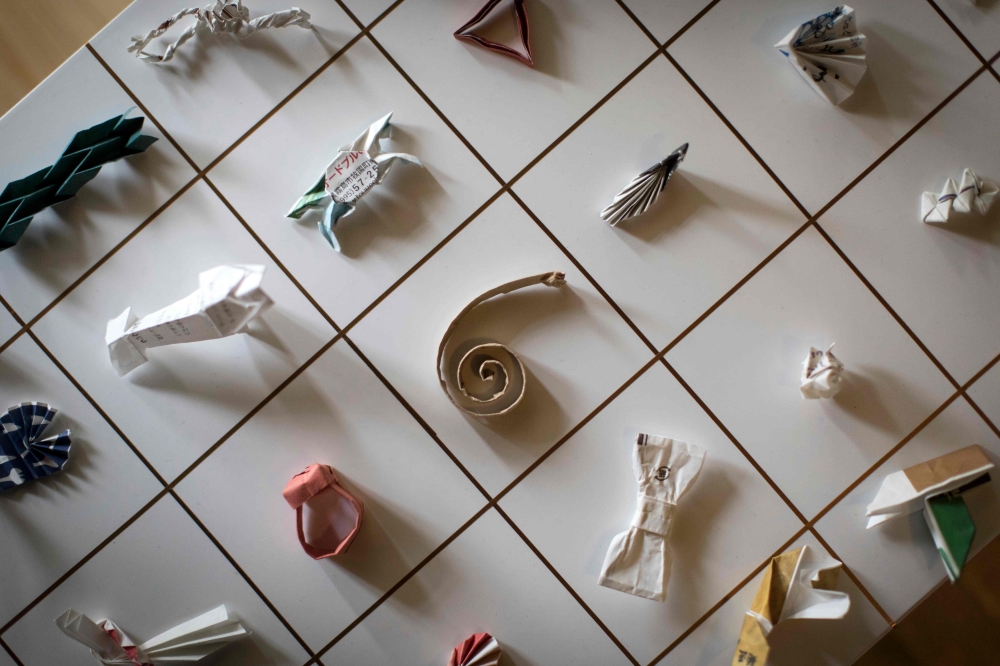 Yuki Tatsumi was waiting tables at an izakaya pub in Japan's Kyoto when something on the table caught his eye - a chopstick wrapper folded and fiddled into an abstract shape.
It was the catalyst for a collection that now includes some 15,000 pieces of found "origami art" made by customers folding the paper sleeves that cover chopsticks at Japanese restaurants.
"The very first one I found just looked like a bit of junk," 27-year-old Tatsumi admitted, but it made him think.
"What if this is a message for me from customers? Cleaning tables suddenly became something fun, just by thinking about it that way."
Tipping at restaurants is not standard in Japan, but Tatsumi came to see the little folded paper pieces left behind by customers as a "Japanese tip", and started watching out for different types.
He soon found there was a huge variety in the pieces left behind by customers, perhaps no surprise in a country where origami is a popular hobby and taught at schools.
"I discovered many of them were folded in shapes of traditional good luck items in Japan, like a fan, a crane and a turtle," he said.
"I also once found a table decorated like a fish tank, with paper folded like fish and seaweed."
Enchanted by his discoveries, he decided to branch out and ask other restaurants to donate the pieces left by their customers to his collection.
In April 2016, he set off on a year-long road trip, asking hundreds of eateries from sushi restaurants to noodle stands to share their transformed paper sleeves with him.
He encountered some curiosity, and even reluctance, from restaurateurs bewildered about why he would want something usually headed straight for the garbage.
But eventually 185 places from northern Hokkaido to southern Okinawa promised to keep whatever they found and send them to him.
Follow Emirates 24|7 on Google News.